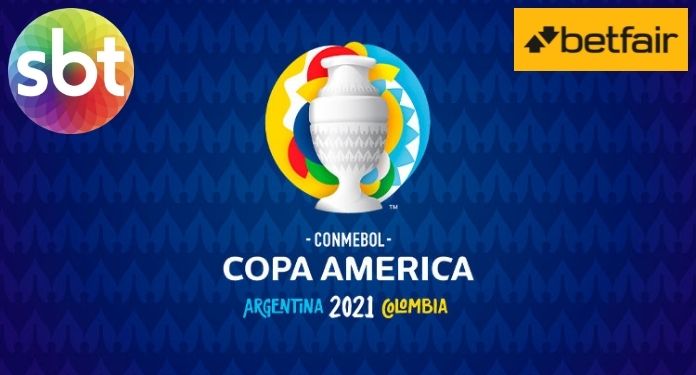 SBT is mobilizing to close commercial agreements with companies that wish to link their brands to the coverage of the Copa America during the broadcast of matches of the Brazilian team. The Betfair bookmaker was one of the first to set up a partnership with Silvio Santos' TV channel.
It is important to note that Betfair, a famous sports betting company, is already a recurring sponsor of the events promoted by Conmebol, the entity responsible for football in South America. Therefore, the Betfair brand will be inserted by SBT during the matches' exhibitions.
SBT has also signed a contract with Kwai, a short video platform that will carry out media actions jointly with Conmebol during the selection tournament. The São Paulo broadcaster continues to look for other interested parties, since the idea is to reach four sponsorship agreements, as occurs in Libertadores.
This week, SBT officially announced that it will exclusively show the Copa America 2021 on open TV. In all, the broadcaster should show 11 league matches, including the opening game and all the matches in Brazil.
If the Brazilian team does not reach the decision, the broadcaster is free to select matches from another team to broadcast. In this way, the channel of Silvio Santos will return to show the Copa America after three decades.
On Thursday, 20, Conmebol announced that the competition will no longer have matches held in Colombia. "We will inform in the next few days the reallocation of the matches that would be played in Colombia", says the official note.
The trend is that the games will be promoted only in Argentina from the 13th of June. Colombia would host group A clashes, which include Brazil, Venezuela, Peru, Colombia and Ecuador.
About Betfair
Founded in May 1999, Betfair is one of the largest gambling and betting companies on the planet and provides sports betting, online casino, poker and online bingo. Today, the bookmaker has its headquarters in the city of London, England, and Dublin, Ireland.