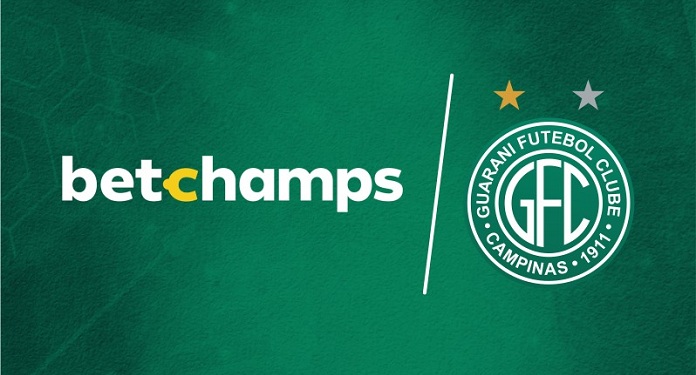 Guarani FC is the newest club to have the financial support of the sports betting site Betchamps. From now on, the brand will be added to the Bugre shirt until the end of the B Series of the Brasileirão.
The betting company's intention is to leverage its business and add value to the brand by positioning itself in the national sports scene. "We saw in Guarani an opportunity for exposure that goes according to the guidelines of our second year of operation in Brazil," said the company's spokesman.
According to the marketing sector, the partnership with Guarani happens in a period of expansion of Betchamps in Brazil. "The first months of operation in Brazil were challenging and it was time to boost Betchamps and reach new audiences for the home".
For the São Paulo club, the sponsorship appears on a very relevant occasion. "For us, the partnership with Betchamps is a source of pride," said Ricardo Moisés, president of the Board of Directors of Guarani FC.
Moisés added: "It is exalting that we have a company that believes in and invests in sport, and that finds in our brand a flag for its present and future projects. We will work so that the partnership is long-lasting, and that it brings great results for both parties ".
In addition, the company wants the bugra crowd to see it as a reference, remembering the brand when placing their bets. In addition, the bookmaker revealed that it will promote specific activations and promotions for Guarani.
"We want to create this bond with the club and the fans, and make this sponsorship a success for everyone," concluded the spokesman for Betchamps.
About Betchamps
One of the main names in the African betting market since 2017, the company formally started operating in the national territory in the middle of last year and aims to expand its business in Latin America and in some European countries by the end of this year.
With partnerships in several places and focus on the Brazilian market, the bookmaker has offices in Mozambique, Portugal and Brazil. The platform offers about 30 thousand sporting events, 3000 markets and 2000 live events per month, as well as an immense diversity of conventional sports betting, casino, slots, scratch cards and lotteries.