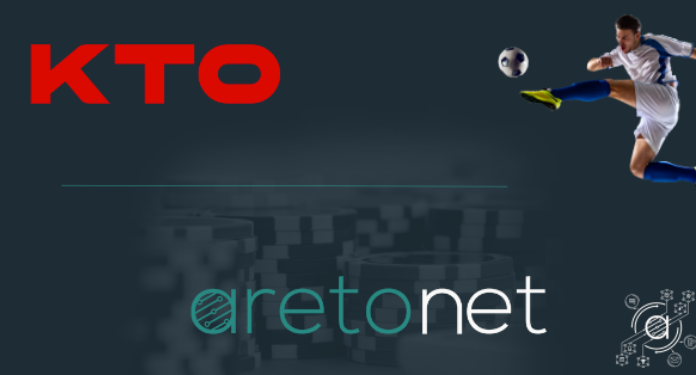 Aretonet, a leading Business Intelligence and CRM platform in real time, focused on the iGaming industry, was recently integrated and launched in Latin America with the KTO Group.
Aretonet allows operators to analyze their player database and launch automated multichannel and multi-level marketing campaigns with complete life cycle analysis.
For the past 2 years, the company has focused on providing operators in Europe, Africa, the USA and South America with powerful and affordable solutions to analyze and segment their players' data, while providing tools to make that information immediately actionable, through a single platform.
Cassio Filter, KTO Country Manager Brazil, said of the agreement: "Aretonet's automation, segmentation and optimization features are easy to use and allow us to target and engage our players effectively. We were looking for an automation tool that could manage the engagement of players from all angles. "
"We have been impressed by Aretonet's journey so far and we believe that its automation and BI feature set will be a great asset to improve the engagement of our players. The integration was very smooth and the communication was impeccable, which makes it very easy work with Aretonet ".
Justin Farrugia, co-founder of Aretonet, said: "We are delighted to have launched with the KTO Group in Latin America. KTO has built a solid internal Sportsbook and Casino platform that allows them to be very flexible in a very competitive industry. The integration process had no problems and allowed them to launch to the market in a matter of weeks after signing the agreement; we are excited to support them as they accelerate their growth plans in 2021/2022 ".
About KTO
KTO is a challenging bet brand built on an experience base. Founded by a team of Scandinavians with over 17 years of knowledge of the iGaming industry, the group's specialty is to present sport and sports betting using genuine expertise.
KTO fills a gap in a market dominated by money-hungry giants, addressing a segment of demanding customers with a direct, fair and knowledgeable offer.
About Aretonet
Aretonet Limited brings its flagship product, Aretonet, to the gambling market with customers in Europe, Africa and the USA. A Malta-based company, the iGaming center of Europe, Aretonet focuses on providing marketing automation, campaign optimization, analysis and AI-based resources to online, retail and free gambling operators across multiple verticals; including Casino, Sportsbook, Pari-mutuel, Bingo and Lottery.
Aretonet allows the iGaming industry to acquire, retain and re-acquire players using unified data to make accurate decisions, run campaigns and analyze effectiveness, while minimizing the operational burden on the existing business.