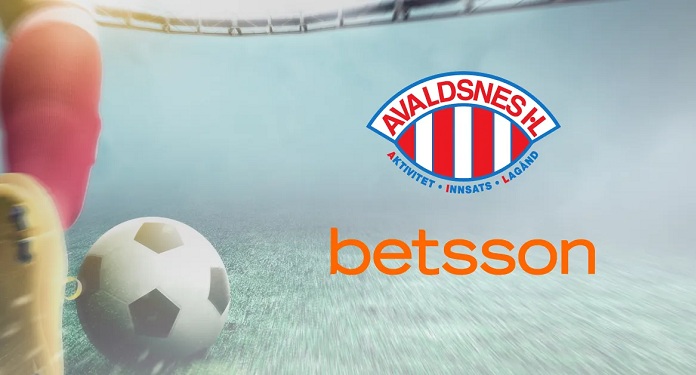 Norway's football team, Avaldsnes Idrettslag has signed its biggest sponsorship deal. Betsson formalized the contract and became the main supporter of the team that disputes Toppserie, the first Norwegian women's football division. The agreement represents another step in the brand's commitment to gender diversity and equality in sports.
Betsson already has boxing stars Katharina Thanderz and Cecilia Brækhus on its team, but is now further strengthening its female profile by supporting the Norwegian elite team. As a club, Avaldsnes has built its name in Europe through strong performances in the Champions League in recent years.
Sponsorship will help the Norwegian club to consolidate itself on the European stage
From now on, Betsson will provide support to Avaldsnes on their journey to qualify for the Champions League every year. It will also support your club's long-term goal of establishing itself as one of the main strengths of the European continent.
Ronni Hartvig, commercial director at Betsson Group, said: "At Betsson, we believe in diversity as a key innovation factor in all areas, including sports. We are happy to witness more and more interest in women's football and we want to be part of that ".
Hartvig stressed: "We also believe that our brand will have a valuable worldwide exposure in future Champions League matches. This is a strategic agreement that we are sure will benefit both parties in the coming years ".
Stian Staveland Nygaard, General Manager of Avaldsnes, cited that the settlement with Betsson will be essential for the fulfillment of the club's goals. "Running a top club that aspires to win championships and play in the Champions League is expensive. To fulfill our ambitions, we depend on strong sponsors supporting us and we are very happy to have signed this agreement with Betsson ".
Nygaard added: "It is our biggest sponsorship deal of all time and it offers stability in these challenging times. The sponsorship market has changed in the last year and we had to think differently. Having Betsson as a partner believing in our project allows us to invest, instead of having to reduce our ambitions ".
Betsson gave up exposure to support 'EqualOpportunities' campaign
The sponsorship agreement is part of Betsson's international marketing strategy and is expected to affect all markets in which the bookmaker operates. As the main sponsor, Betsson secured exposure through advertising on the uniform in matches played outside Norway.
For local matches, Betsson has renounced this exhibition so that Avaldsnes can further promote its '#EqualOpportunities' campaign. The campaign aims, since 2017, to raise awareness about the differences between men's and women's football. The goal is to ensure that girls and boys have equal conditions to reach the top.
"Unfortunately, the gender differences in Norwegian football are still huge and that is something we want to change. Therefore, we are happy with the support of Betsson to allow us to promote the '#EqualOpportunities' campaign on our uniform when we play in Norway, "said Nygaard.
The bookmaker's commercial director was also pleased with the support given to such a relevant action. "While we wait for Norway to introduce a licensing system that will allow us to invest more in Norwegian soil, '#EqualOpportunities' is a great message that we want to support", he stressed.
Hartvig concluded: "For us, '#EqualOpportunities' also has another connotation, as it is in line with our work for Norway to follow most of Europe, offering us equal opportunities with the introduction of a licensing system".