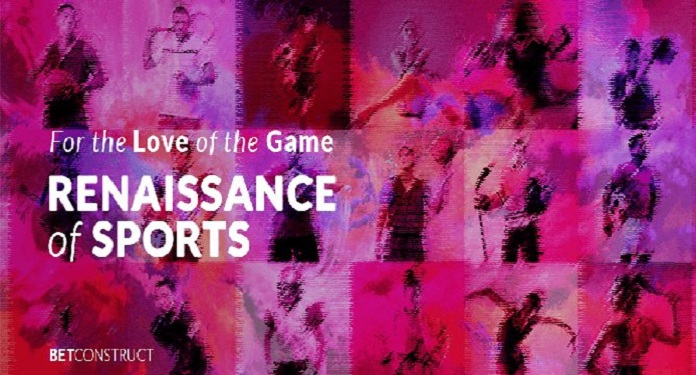 With major football competitions between national teams approaching, such as EuroCopa and Copa America, software provider BetConstruct is enhancing its sports betting offering to provide an exceptional experience for operators.
After a long pause full of uncertainties, the sports world will have these two major football championships and the long-awaited Olympics. This series of events, coupled with the genuine passion of sports fans, revitalizes sports betting around the world and BetConstruct believes it is the best time for operators and startups to ride this wave of betting enthusiasm.
Focused on the digital market, BetConstruct has been working on its betting service since the first day it was launched as a B2C operation. By ensuring global presence and coverage, this has become one of the most versatile and valuable offerings on the market.
Product development, hosting, data from thousands of reliable and secure sources, odds, bet limits, total and partial withdrawals, BetBoosts, bonuses, Edit bet and BetBuilder features, BetConstruct Sportsbook offers freedom, flexibility and all the tools to compete with the best in the industry.
For existing operators, BetConstruct Sportsbook is a proven option to attract new players and increase betting values ​​with professional negotiations, meticulous risk management and the largest choice of live games on the market.
About BetConstruct
BetConstruct is an award-winning global provider of technology and services to the online and terrestrial gaming industry. The company's innovative and proven offerings include online and retail sports betting, live casinos, poker, games of skill, fantasy sports social gaming platform, sports data solutions and more.
All ready to be launched and managed by SpringBME, a pioneering Business Management Environment. And with Sports Data Solutions, the scouting tool recognizes the flow of the game and provides extremely accurate statistics and technical data to create new exclusive markets to bet on.
Therefore, all partners benefit from the BetConstruct Spring Platform with its powerful back office tools and comprehensive services. Thus, the supplier stands out for giving its partners unparalleled opportunities for success.