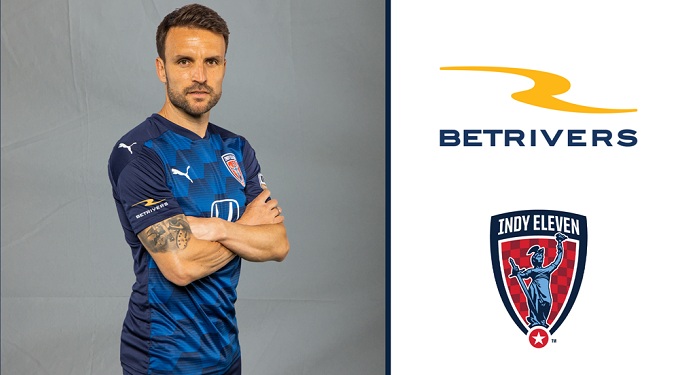 The football club Indy Eleven, which disputes the United Soccer League (USL), chose BetRivers to be its official sports betting partner. The betting company has signed a long-term contract with the sports team in the past few days.
The bookmaker has become the club's third "Pillar Partner", along with Central Indiana Honda Dealers and the Community Health Network.
BetRivers will also have exclusivity in the sports betting category until the end of the contract. This commercial arrangement was also supported by Sportradar, a major partner of the North American team.
Indy Eleven President and CEO Greg Stremlaw commented: "Since the legalization of sports betting in Indiana in late 2019, Indy Eleven has been extremely focused on finding a true partner to maximize what has become a key sector for the growth in all aspects of the sports industry ".
Stremlaw added: "I want to thank BetRivers for the tremendous commitment it has shown to our club. We look forward to working together in a variety of ways, starting with the 2021 football season. "
https://twitter.com/IndyEleven/status/1387829656997486598
Sports sponsorship will give BetRivers even more visibility
The "Pillar Partner" modality grants the bookmaker the insertion of its brand on the sleeve of the shirts of Indy Eleven players, the official presentation of the new commercial partner on a game day at the team's home, sponsorship of the program carried out after the games and online activations.
In addition, BetRiveris will also be presented as a new sponsor of the opening segment of the sports radio program and broadcast on Saturdays, called "The Fan".
Mattias Stetz, the COI of RSI, which operates BetRivers, stated: "BetRivers is excited to become Indy Eleven's official sports betting partner. This cooperation combines two organizations that share an unwavering commitment to excellence in providing sports fans with unparalleled experiences ".