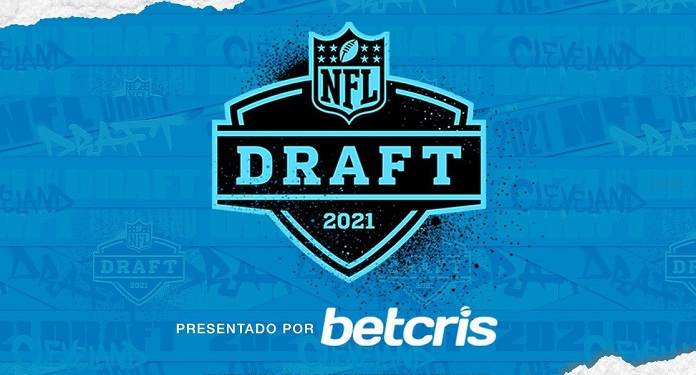 Sports betting operator with a strong presence in Latin America, Betcris presents the NFL Draft 2021, which is scheduled to happen from this Thursday, the 29th, extending until Saturday, May 1st.
The first of seven rounds will take place on the first day, while the second and third rounds will follow on day 2 and the last four rounds on the last day. The expectation is to promote a series of agreements between the teams, since they will be disputing 256 players.
Betcris is also ready to take its position as a regional sponsor of the NFL by presenting Draft on its digital platforms so that local football fans can enjoy the content.
The bookmaker has provided extensive coverage and diversified sports betting offerings in Latin America during the games since it became the league's official partner in the sports betting category in 2020, as well as one of the sponsors of the Super Bowl LV.
The NFL Draft will be broadcast on various television channels and online streaming platforms, in addition to being shown through the NFL GAME PASS platform.
Betcris is preparing several betting possibilities for the NFL event
The Jacksonville Jaguars will be the first club to choose, and the teams and players chosen next will be affected as the teams negotiate exchanges to close with the desired candidates.
The San Francisco 49ers recently managed to secure third overall choice through a multi-team deal, while the Miami Dolphins dropped to sixth place in exchange for more future choices. The Philadelphia Eagles moved up to 12th place in the Draft.
Trevor Lawrence, the quarterback for Clemson Tigers, is being touted as the best option since the start of last college football season and is expected to be the first recruited by the Jacksonville Jaguars this Thursday in the first round. For this reason, Betcris is preparing a series of betting lines and promotional actions aimed at football fans.