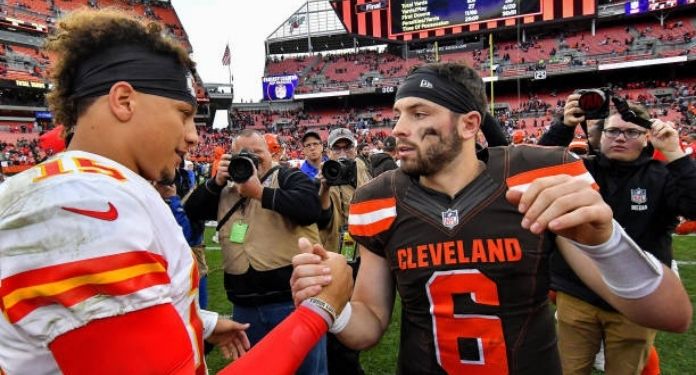 An error in a bet line in the game between Cleveland Browns and Kansas City Chiefs in the National Football League (NFL) cost BetMGM about $ 10,500.
The failure occurred in January of this year and was revealed by the New Jersey Gambling Enforcement Division. The organization fined BetMGM $ 500 for failing to correctly display the odds in the betting market.
The error occurred specifically in a bet that referred to the performance of the two quarterbacks, Patrick Mahomes, from Kansas City, and Baker Mayfield, from Cleveland.
As such, BetMGM intended to offer bets if each quarterback would pass 300 yards or more during the match, but a manual error caused the "3" to be discarded, with punters having the option for players to pass 00 yards or more.
Therefore, if either player completed just one hand, the bet would have been a winner. With 459 yards counted, the bet was confirmed, with five BetMGM players noticing the error, as well as four on Borgata Online, which is owned by MGM Resorts International.
According to state documents, MGM reported the error to the Gaming Inspection Division in an attempt to void the bets, arguing that the odds were calculated incorrectly.
But after an investigation, the state said the bets could not be canceled. Soon after, the operator decided to let the bets stand and pay the winning players.
About BetMGM
BetMGM is a market leader in sports betting and online games. Born out of a partnership between MGM Resorts International and Entain, BetMGM has exclusive access to all MGM online and land sports betting, major poker tournaments and so much more.
Using state-of-the-art technology from Entain licensed in the USA, BetMGM operates market-leading brands such as Borgata Casino, Party Casino and Party Poker.