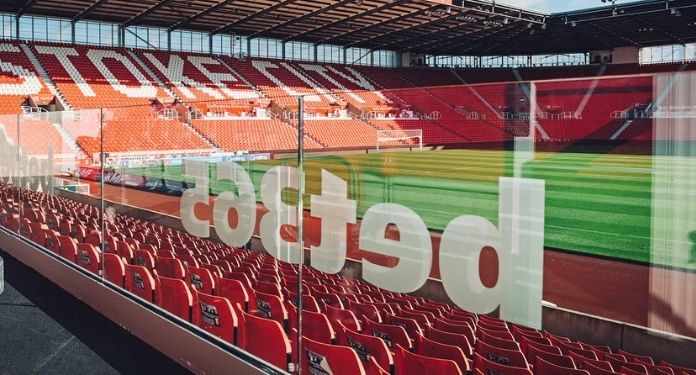 The UK online betting market operates according to rules defined in 2005. Therefore, the government is carrying out a process of revising its Gambling Law. And, according to a report published in 'O Globo' this Tuesday, the 30th, no bookmaker has profited more than Bet365.
According to the company, the brand is involved in more than 100,000 events annually, from sports to greyhound racing in various parts of the world. According to The Guardian, Peter Coates' daughter and Bet365 co-executive, Denise Coates, became the highest-paid executive in the country and the "highest-paid woman in the world" in 2019.
During the pandemic, the bookmaker resorted to its casino portfolio and football matches in alternative markets, such as Australia and Belarus. But, operations grew rapidly when the sport was returning. Bet365's performance during this period of isolation was explored in the article of "O Globo".
The sports betting company that most profited – and caused problems – in the pandemic
At no point during the football game between Stoke City and the Watford visitor, did anyone say, "Tonight's game is offered by Bet365", one of the largest online gambling companies in the world. No one needed to say, it was obvious.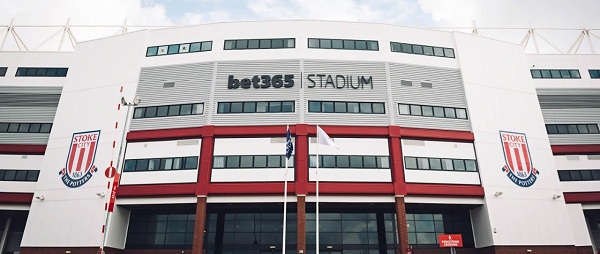 The game took place at Bet365 Stadium, where "bet365" was plastered on a huge row of red seats, which were empty because of the pandemic. LED banner ads with the green and yellow Bet365 logo flashed and rolled around the perimeter of the field during the game. All Stoke players had the bet365 badge stamped on the front of their shirt. The company doesn't just sponsor the team. The company owns it.
– We're a little nervous. We need a win tonight, "said Peter Coates, president of Bet365 and Stoke City, in a telephone interview a few hours before the January game. They did not succeed. Watford won 2-1 after more than 90 minutes of play, but Bet365 undoubtedly had a much better night.
The company is private and does not report quarterly earnings, but publicly traded rivals have announced results and strongly suggest that betting operators are among the big winners in the pandemic economy. Gaming giant Flutter Entertainment announced in November that sports betting revenue increased more than 30% last summer from the previous year. The average daily number of players across all of the company's networks has increased by 40%.
In England passionate about football, gambling is one of the few emotions legally available to a nation that is bored, isolated and stuck at home. It is the British response to day trading in the US stock market, which grew during the pandemic and is expected to grow again with the arrival of a new round of stimulus checks. With efficiency that seems bleak and arbitrary, Covid-19 has slaughtered millions, but has left others unharmed and, in some cases, richer than ever.
The latter group includes executives from a select group of companies in a variety of areas, including e-commerce, such as Amazon, and entertainment, such as Netflix. Bets have a unique distinction in this rarefied class. Much of their earnings come directly from people in financial difficulty – and much of that pressure was caused by gambling.
The Gordon Moody Association, a British charity that offers residential treatment for gambling addicts, said that during the summer, the number of calls from players who said they felt suicidal has quadrupled. A House of Lords report found last year that 60% of the industry's profits came from 5% of its customers – that is, problem gamblers or players at risk of developing a problem.
They are people like Lewis: a 25-year-old from Hampshire who asked to remain anonymous because few people know about a compulsion he still struggles to control. He won about $ 77,000 at the age of 16 with an online gambling account, and chased the peak of that original success for years. Since 2016, he said, it has alternated between total abstinence and total mania.
For him, bet365 is the most treacherous of the many online betting sites, because it surpasses the others in supplying the constant impulse of people who want to bet, day and night, on games that happen anywhere in the world.
– You can't meet your friends at a bar, you can't go out to eat. You are at home every second. You end up in a vicious cycle, "he said.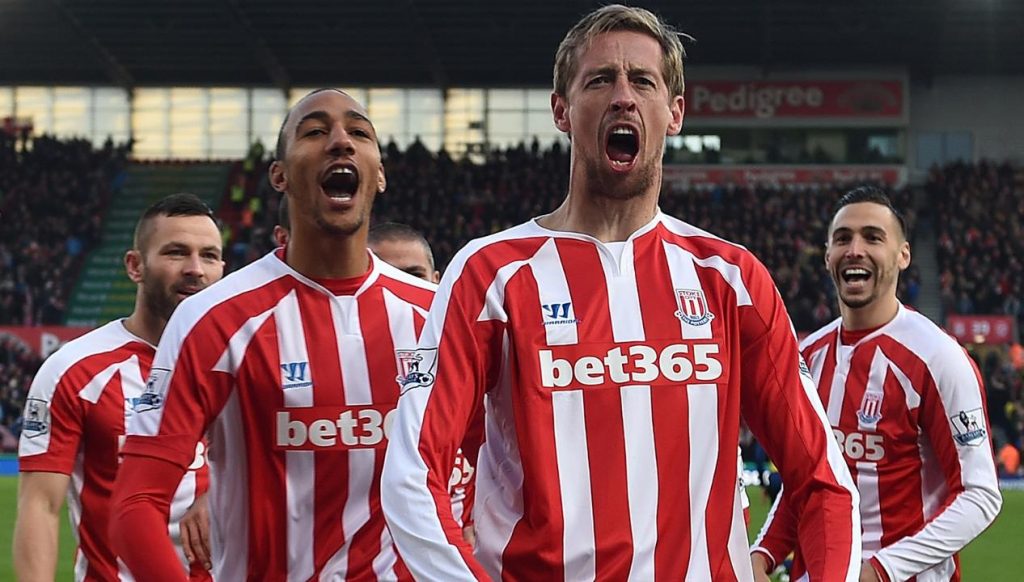 A character from John le Carré
The online betting industry operates under exceptionally tolerant rules in Britain, many of which were codified in 2005, with a set of regulations that has been widely developed for retail betting shops. It has been described as an analogue law for the digital age and is overseen by the Department of Culture, Media and Sport, also known as the 'Ministry of Fun'.
Apparently, no company has profited more under this lightweight regime than bet365. So it is spectacularly profitable.
In 2019, the company stated, in an annual filing, that Peter Coates' daughter, Denise Coates – the co-executive – earned more than $ 420 million, making her the highest-paid executive in the country and the "woman highest paid in the world, "according to The Guardian. This was many times more than the chief executives of publicly traded competitors and more than 12,000 times the average salary in Stoke-on-Trent, 140 miles north of London, where Bet365 is based.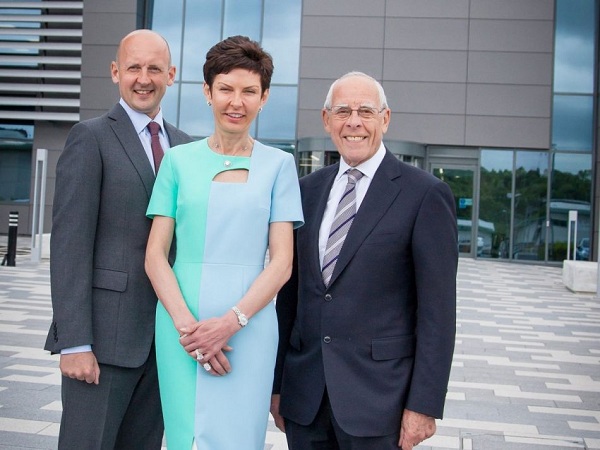 According to Peter, the company failed last year, during the months when football games were suspended in Britain. Bet365 relied on its casino offerings and found some football games in Belarus and Australia. Revenue quickly returned when the game resumed.
Denise Coates, 53, rarely gives interviews and did not respond to messages for this story. She has been described as intensely reserved, and even for some longtime rivals – the kind of person she could meet at conventions or associations – she remains elusive.
– She is like a character out of a John le Carré novel. A person you know exists, but you never know. When I was at William Hill, we would like to have your opinion on important issues for the industry. I never talked to her, "said Ralph Topping, former chief executive of William Hill, one of the country's biggest betting companies.
Denise Coates' journey to the height of online gambling began after she graduated in econometrics from the University of Sheffield and joined her father's dining business as an accountant. Peter also owned a few dozen gambling stores, essentially a side business at the time.
– She said: 'Dad, this is the most boring thing I've ever done. I want to manage these stores for you ', and it was brilliant in that – recalls Coates.
She decorated the stores and added another 15. In 2000, she bought the domain name 'bet365' from eBay.
– She is very motivated, always likes to be better than anyone else. Very organized, good with people. She turned out to be a star – said the father.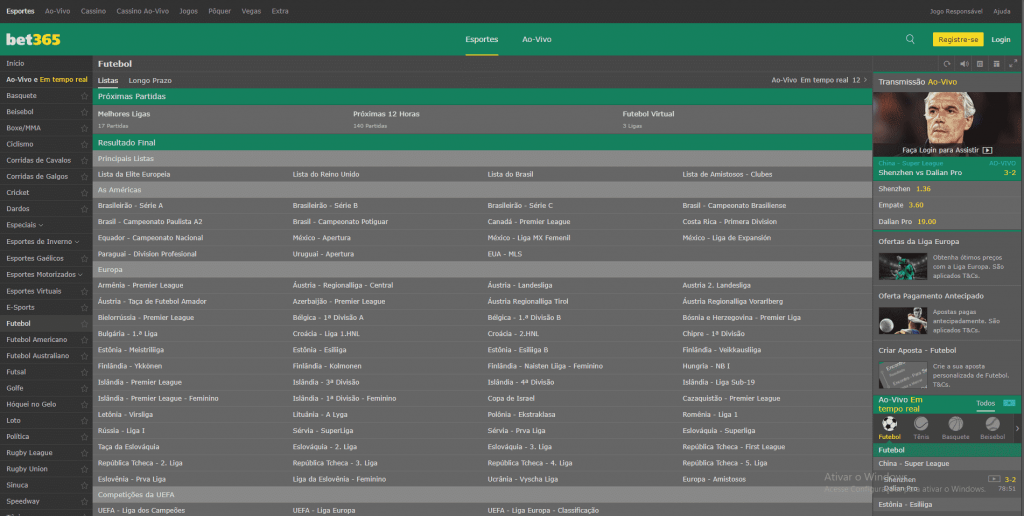 Offering bets throughout the game
In-game bets allow customers to bet throughout a sporting event, in details that have little to do with the outcome. How many corners are there in the first half of a football match? How many players will be expelled? What will happen first during a 10-minute increment – a side kick, a free kick, a goal kick, something else? When these minutes expire, the site bets on the next 10 minutes.
– It's like being in a casino. Why wait 90 minutes to find out if your team will win? Why not start betting a little on the next corner kick? – said Jake Thomas, a former betting industry executive who accompanied a reporter through the website, over the phone, during the Stoke-Watford game.
As Thomas spoke and the minutes ticked by, the odds of dozens of bets were constantly reevaluated. A bet that Stoke would score in the first 30 minutes paid 9 to 1 in just over 25 minutes of play. A moment later, as this result seemed a little less likely, the same bet paid 19 to 2.
The company said it participated in 100,000 events throughout the year, in sports and races around the world – greyhounds in New Zealand, women's table tennis in Ukraine, golf in Dubai. There is even a section on politics. George Clooney, for example, is currently 100-1 to win the American presidency in 2024.
If no live event attracts, virtual events beckon. These are simulations generated by videos of tennis matches; football, soccer, basketball and cricket games; and so on. In one afternoon, bicycle rides on a virtual velodrome took place every three minutes, each lasting about a minute.
Other betting operators now offer almost everything that can be found on the Bet365 website. The rivals say Coates and his team led the way.
"We were always looking at them to see what they were doing and how they were doing it, and as far as possible, we competed with them," said Peter Nolan, former group director at William Hill.
Because of this competition, fans aged 40 and under grew up inundated with betting ads. The subtext, and sometimes the text, was that football and betting don't just go together – they enhance each other.
"I trusted the messages that football sent me," said James Grimes, who lost $ 140,000, two jobs and all his friends before he stopped playing and founded Big Step, an anti-gambling group.
– A slogan that I heard a lot when I was a child was: 'it is more important when there is money in it'. And I believed – recalled Grimes, when commenting on the slogan of Sky Bet, an online gambling company.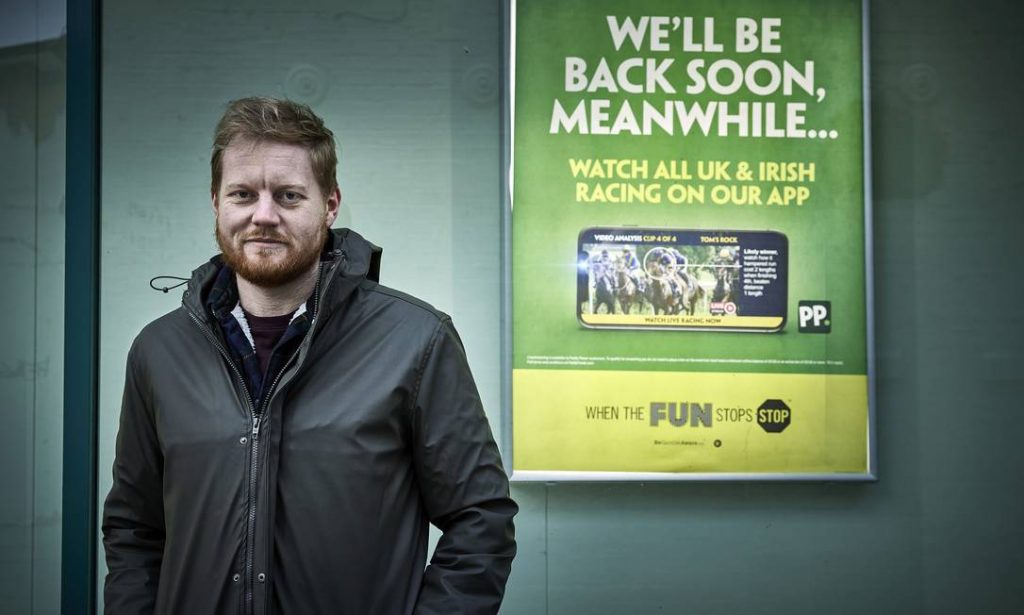 Winners are not always welcome
Bet365's success stems, in large part, from the way it pampers its bettors. The company offers, for example, reimbursement to those who bet on the victory of a football team in a game that ends without goals. Zero to zero draws infuriate bettors. In certain circumstances, the company pays the winners before the end of the game.
This is not exactly altruism.
"The logic from their point of view is that if you have your winnings before the game is over, you can use that money to bet again," said Warwick Bartlett of Global Betting & Gaming Consultants.
The company is much less hospitable to another type of customer: consistent winners. Brian Chappell said he had a disagreement with Bet365 a few years ago, after winning about $ 4,800 by betting on horses in one summer. A retired health researcher, Chappell said he simply studied the sport and understood the complexities of coverage well enough to get ahead in the weekly races.
– Then, on a Saturday, I went to place a bet and the maximum I could bet was 1.60 euros, or about 2.20 dollars. They don't say it will happen, there is no interaction at all. Your bet is only restricted – he said.
After learning that others encountered similar obstacles at Bet365 and other operators, Chappell founded 'Justice for Punters'
– I call this a ban or bankruptcy strategy. If you are good, you will be banned. If it is useless, you will receive a V.I.P. that will keep you playing – he said, describing what he calls an 'incredible' business model.
Anti-affection activists say such devices are only part of the problem, especially during the pandemic.
– The lockdown accelerated the growth of online gambling and increased the use of more addictive gaming products. That means an entire generation is much more vulnerable to gambling addiction, "said Matt Zarb-Cousin, who runs Clean Up Gambling, a nonprofit organization.
Without new regulations, there will never be a separation between football and betting, say Zarb-Cousin and others, because the two are now essentially merged. About 70% of teams in the two major English leagues earn millions using logos from betting companies on their uniforms. Even the few football team owners who refuse the game money, at first, end up taking it just for competing.
Mark Palios, owner of Tranmere Rovers in Birkenhead, spoke out against betting operators as an 'evil force' in the game. He was shocked two seasons ago when Bet365 ended the rights to broadcast some games. The Football Association, which markets these rights, shares the proceeds with the league's teams.
– Bet365 decided that if you wanted to watch the games, you needed to access the company's website and sign up for an account. The company was openly leveraging its market power to compel people to gamble. I thought that was obscene, "said Palios.