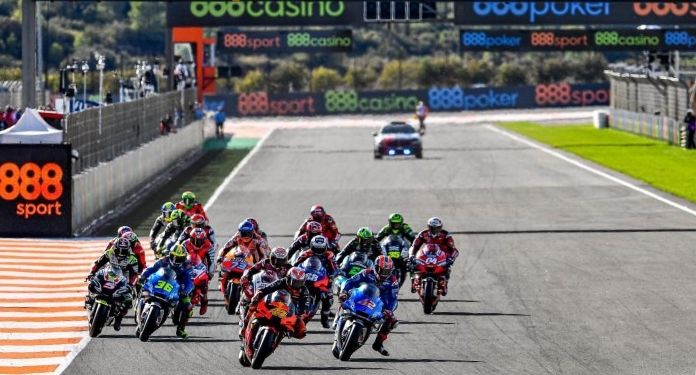 The betting operator based in Gibratar, 888, is expanding its global presence and advertising actions by adding the MotoGP Grand Prix of Portugal to its sports sponsorship portfolio.
The company has a varied participation in the online gaming market in Portugal, one of the segments in which it operates, providing a 'well-regulated and safe gaming environment' so that bettors can have fun with slots, roulette and online games.
"It is an exciting time for everyone at 888 as we position ourselves as supporters of global motorcycling," said Monica Rangel, head of market at 888 Portugal.
She added: "In times of challenge, we consider this to be a true sign of confidence for Portugal and a clear statement of its importance in international sporting events. Above all, at 888 we want to support and celebrate this moment with all Portuguese fans ".
888 became main sponsor of the race in Portugal
According to the contract, the dispute is now known as the '888 Grand Prix', scheduled to take place on April 16, 17 and 18, at the Algarv International Autodrome. Commercial rights belong to Dorna Sports.
Pau Serracanta, the executive director of Dorna Sports, said: "We are delighted to welcome 888 as the main sponsor of the Portuguese Grand Prix and to see the name of 888 on one of the most spectacular tracks on the calendar. 888 is a well-known and respected brand in the industry and we are delighted to welcome you back to MotoGP ".
In addition to the new contract with MotoGP, the 888 has a number of commercial arrangements with sports, including a partnership with the English second division club, Cardiff City, as well as a recently concluded agreement with the Irish football team, Shamrock Rovers.
In addition, the operator revealed its performance for the past year, reporting a positive business year, despite the impact of the COVID-19 pandemic. The company attributed this result to a series of successful products in numerous regulated markets.