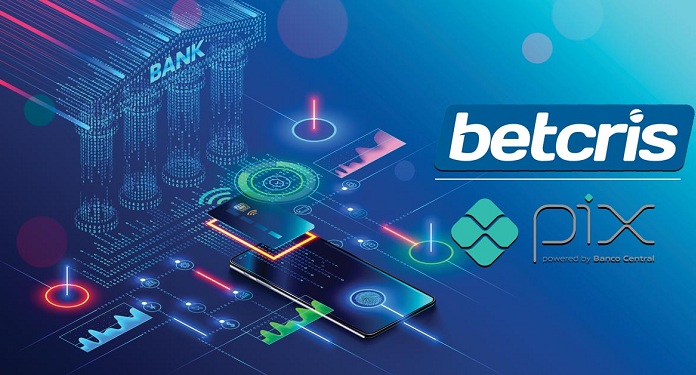 Innovation is a key component for any successful business and Betcris is a regional leader in this area. The leading operator of games and sports betting in Latin America always seeks to ensure that its platforms are optimized for the best player experience.
For the Brazilian market, the company has just updated its payment options to include an alternative that will make deposits much easier. Betcris activated a new bank deposit solution for the Brazilian called Pix.
How the new payment method works
It is a service of the Central Bank of Brazil that allows payments to be made 24 hours a day, seven days a week, in seconds, through mobile applications, online banking and ATMs. Players registered at Betcris can find Pix under "Bank Transfers".
There are some limits associated with Pix, as with virtually all payment options. The minimum amount per transaction is $ 3 and the maximum amount is $ 15,000. In addition, the maximum amount per month is US $ 50,000.
Pix was designed to offer greater access to digital payments for residents of Brazil, while offering a more secure option. The system also has a lower operating cost for traders and companies.
This will allow Betcris to reduce its expenses, which will give the operator more flexibility to improve its options and solutions for its bettors. Pix is ​​available all over Brazil and can be used by anyone, being an alternative easily integrated into any payment solution system.
According to the Central Bank of Brazil, Pix's transactions are more reliable and secure: "Pix will immediately notify end users (payer and recipient) of the completion of the transaction. With the payment confirmation, the payer is sure that the payment has been received and the funds are available to the beneficiary ".
Betcris is present throughout Latin America
Betcris, now serving bettors in countries across Latin America, constantly explores ways to become a more efficient gaming platform. The bookmaker has pioneered much of the game development in the region and continues to innovate while supporting the creation of a well-regulated and reliable industry.
With the growth of sports in Latin America expected to outperform the market in other parts of the world, focusing on these aspects will ensure a robust and mature industry across Latin America.