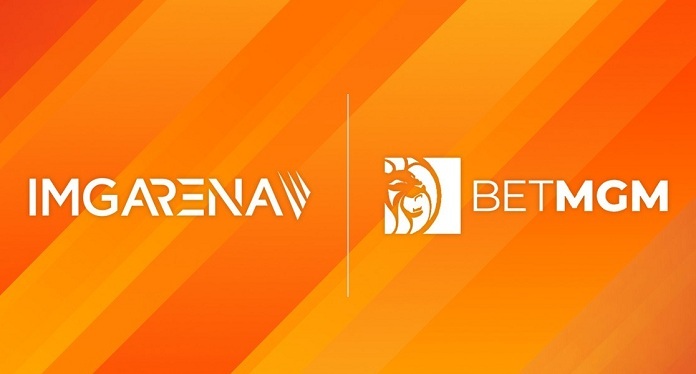 BetMGM signed an agreement to use the IMG Arena Golf Event Center product, a cutting-edge solution that allows interactive betting in the modality.
Created in association with major tournaments in the world, the Golf Event Center is a real-time experience for golf fans and punters that provides comprehensive data and markets, bid by bid, live streaming that is built specifically for live betting and interactive views.
In addition, the Golf Event Center is available to betting operators worldwide, where bets are properly legal. "The Golf Event Center allows us to present an entirely new and engaging concept to BetMGM customers," said Ryan Spoon, the company's chief operating officer.
Spoon added: "It is a useful and exciting product, adding a wealth of information to players, with an intuitive and interactive delivery that increases viewing and betting on golf."
Max Wright, commercial director of IMG Arena, also said: "BetMGM has adopted the Golf Event Center platform that we work with our main federation partners to create. It is an incredible product that allows operators the ability to genuinely differentiate their betting offers on one of the most popular sports in the world ".
Scott Warfield, vice president of games for PGA TOUR, stressed that: "The Golf Event Center is a first class product that will transcend sports betting in the sport".
Also according to Warfield: "BetMGM is the Official Betting Operator for the PGA TOUR and the acquisition of the Golf Event Center will be a dynamic addition to its offer in the sport that will allow them to grow and distinguish themselves in the market".
BetMGM to use IMG Arena live streaming system
BetMGM will also use IMG Arena's live video streaming solution, which allows customers to closely monitor the sport's action. In 2018, IMG was named official distributor of PGA TOUR data for media and betting purposes.
Official data is collected through its proprietary ShotLink system. With an elaborate network of markers, lasers and cameras, the system collects and distributes a rich set of data from each PGA TOUR competition in real time.