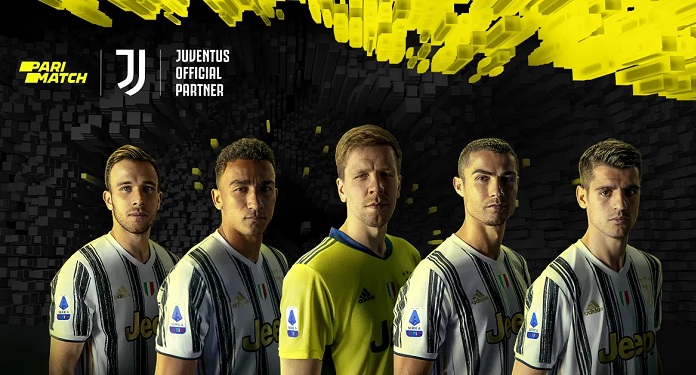 Parimatch, Juventus' official betting partner, launched a new global campaign with the main stars of the Italian club: Arthur Melo, Luiz Da Silva Danilo, Alvaro Morata, Cristiano Ronaldo and Wojciech Szczesny. The campaign aims to increase brand awareness among football club fans and highlights the transition to the online age.
The partnership between Juventus and Parimatch is beyond a signed contract. This collaboration is the merger of two powerful brands. Juventus' strength lies in its remarkable history, long list of titles, tradition and unwavering support from millions of fans. While Parimatch's differential lies in its boldness, inspiration and ambition.
Ivan Liashenko, CMO at Parimatch, said: "In the past six months, we have witnessed the partnership of two strong brands that provide great entertainment to millions of fans around the world."
Liashenko continued: "Little by little, we are strengthening our cooperation and we are very happy to see the synergy created between the teams of Juventus and Parimatch. The connection of prominent football players who represent one of the strongest clubs in the world with the boldness of Parimatch is truly a spectacle to be admired ".
Parimatch campaign sought to highlight the charisma of each player
The creators produced this new campaign despite restrictions worldwide. Thanks to the professionalism and effort of all the professionals involved, this commercial was able to come to life and bring such a legendary team closer to the public.
"This new collaboration between Juventus and Parimatch is an excellent example of a campaign created under extreme quarantine restrictions. Despite this, we seek to convey the emotions and charisma of each player in the tones of our brand. I believe that Juventus and Parimatch are a great team ", said Kateryna Amirkhamova, CCO of the brand.
The commercial was filmed by Ukrainian producer Electric Sheep Film. The directors were Andrei Copots and Macar Severin. The spot was filmed by Nikita Kuzmenko, an experienced cameraman who has worked with singers Katy Perry and Cardi B. While the soundtrack was created by Eugeniy Filatov, a famous Ukrainian composer.