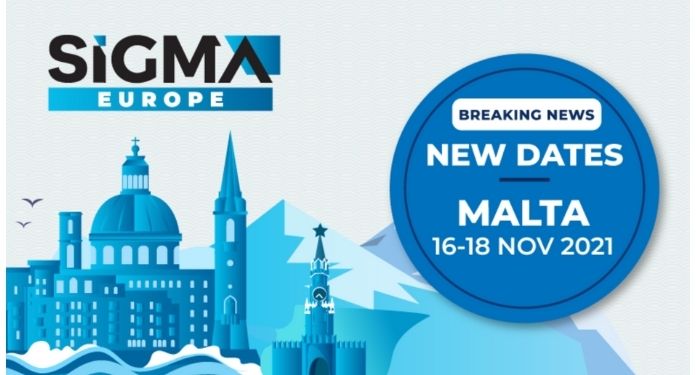 The SiGMA Europe event will now take place from 16 to 18 November and will be held at MFCC, Malta, after an increase in Covid-19 cases led to the temporary closure of Malta's nightlife.
The SiGMA Group announced that its 'SiGMA Europe' event, which would be held in Malta in April, will be moved to 16, 17 and 18 November 2021, after the publication of new government measures for the Malta entertainment scene.
At a news conference, Prime Minister Robert Abela announced on Thursday that they will close nightclubs, bars and restaurants from March 5 to April 11, after the number of Covid-19 cases increased unexpectedly.
The prime minister also said that mass events would be on hold, but that the government would continue to support companies impacted by the measures.
However, Abela emphasized his confidence in the future, pointing to the current implementation of the Covid-19 vaccine and reinforcing his commitment to continue working for the country's recovery.
SiGMA Group founder Eman Pulis said that "SiGMA in Malta should happen next April, but with the new announcement that bars and restaurants will be closed until April, we had no choice but to push the show through November. . We welcome this decision, we believe in the safety of all our delegates. There is no SiGMA without restaurants, without bars – this is where all the magic in business networks takes place. I look forward to seeing you in November, book your dates – see you in Malta ".
Watch the video by Eman Pulis, about the move from SiGMA Europe to November
Thinking about the November event of SiGMA Europe, the company organized a series of digital events under its brand Roadshow. The first stop on its global tour this year, Ukraine, has attracted more than two thousand delegates and reflects the success that SiGMA has found through its virtual events.
SiGMA Europe, which will take place in November, will cover the main vertical segments of the global games market through panels led by experts and lectures and provides a direct line to some of the main brands in the sector through its busy exhibition hall.
SiGMA will also work alongside the company's AIBC brand, increasing crossover opportunities for the emerging technology and games sector and offering greater investment opportunities.
The SiGMA exhibition attracts delegates from more than 80 countries, with the EU representing 63% of its guest list, followed by Asia and the Americas.
To sign up for SiGMA Europe or for more information, visit the SiGMA website – or contact Sophie directly.