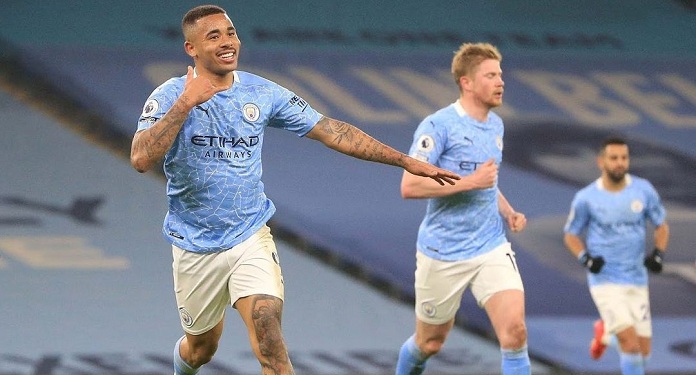 The betting site Bovada decided to pay in advance to those who bet on Manchester City as the big winner of the Premier League (English Football Championship), after the football club got 15 points ahead in the table.
City beat Wolverhampton Wanderers 4-1 on 2 March, putting 15 points away from rivals and runners-up Manchester United, with 11 games to be played. But, the two will still face this Sunday, 7.
City's victory was the 21st in a row, adding up all competitions, an English record, and their 15th consecutive Premier League triumph. This means that the players led by Pep Guardiola are in an overwhelming phase and are largely favorites to win their fifth national title.
With operators such as Bet365 and SkyBet offering odds of up to 1/500 in the case of a City title, the American bookmaker Bovada decided to pay in advance all bets that pointed to City as the winner of the English league.
Bovada explains decision to pay bettors before official result
A spokesman for the betting company explained the decision to release the payment before the results were consolidated on the pitch: "We at Bovada believe that it is now inevitable that Manchester City will easily win their fifth Premier League title, in May".
And, he added: "Instead of retaining players' earnings for the next three months, we decided to pay all bets placed on City as the Premier League champion at this point. We will still keep the bets on other teams open until the end of the season and pay them in the unlikely event that another club reaches the top of the table ".
However, the practice of prepayments presents some unpleasant cases with losses for bookmakers. In September, Paddy Power paid for Fulham's downfall after the club had one of the worst starts in the Premier League campaign, but now the team is just three points out of the relegation zone.
In 1998, Betfred's co-owner, Fred Done, lost £ 500,000 by paying at the start of the competition for the Manchester United title as a result of the team's run, which was 12 points ahead of eventual champion Arsenal. However, the Reds' income declined and Arsenal were victorious at the time.