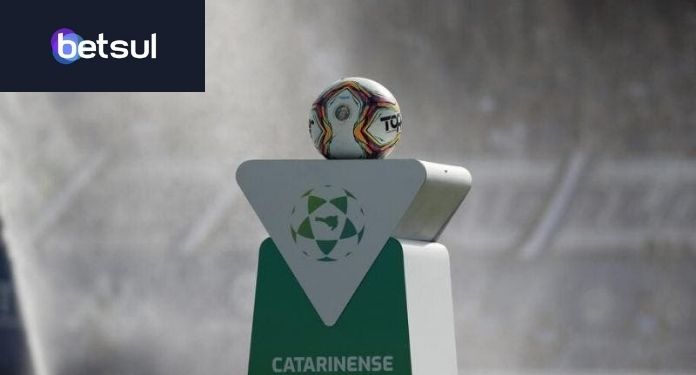 Betsul, one of the best sports betting sites in South America, will broadcast this Wednesday (24th) the Catarinense Championship LIVE on its platform.
Repeating the successful partnership of the previous year, the sports betting site joins again with TV NSports and FutebolCatarinense.TV to bring all the championship game programming in streaming format for fans.
The transmission of the games will be available to everyone who has an active registration and balance at Betsul, without restriction of the minimum credit amount. To follow the games live and place new bets, just log into your account on the website, access the state football page Campeonato Catarinense and choose the match you want to watch. The broadcast will be available on the LIVE tab of the chosen game.
Fans can also subscribe to the Full Pay-Per-View package for R $ 89.90 through FutebolCatarinense.TV and win a R $ 80 bonus to bet on Betsul.
According to the CEO of Betsul, Fernando Rivas, in this period of pandemic, live broadcasts have gained fundamental importance for the maintenance of the sports sector.
"This is a way for Betsul to guarantee the best of football for those who do not give up watching a match, only now in a different way and in total security", points out Rivas.
About Betsul
Betsul is the best sports betting site in South America, developed to meet the most demanding bettors and fans. The website offers a simple, intuitive and secure interface for the bettor to have fun at will from various betting modalities and an extensive list of sports.
With the idol Falcão, the greatest futsal player of all time, as brand ambassador, Betsul also represents the Brazilian arm of Gambling for Change, an organization that intends to revolutionize the sports betting market worldwide.
Called Jogo do Bem no Brasil, the initiative allocates a sum of the amount collected with bets on the site to a cause or social institution. This does not imply any additional cost for the bettor, it is Betsul that allocates a percentage of its profit to do good.