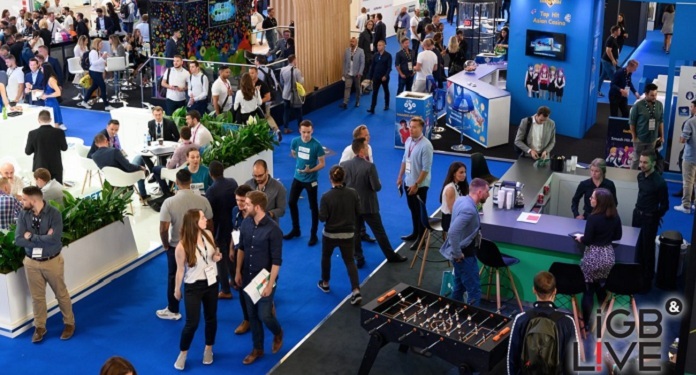 IGB Affiliate's portfolio director, Naomi Barton said that the volume of direct inquiries related to participation in iGB Live !, in September, "exploded" in the last ten days.
The unprecedented increase in interest came after the recent announcement confirming the postponement of the summer editions of ICE London and iGB Affiliate London, which will now take place in February 2022.
Barton explained that iGB Live! and the affiliate of iGB Amsterdam have always been popular in the industry. The last edition, which took place between July 16 and 19, 2019, obtained a very high satisfaction index.
"The level of interest measured by the traffic on igblive.com and, more significantly, the number of inquiries made directly to the sales team, highlights the strategic importance of iGB Live !," said Barton.
She added: "Our event will be the first in-person event in 2021 for our industry and has all the conditions to kick-start the return to normal or to redefine what is normal and its implications for consumers and the industry."
Also according to Barton, the consultations came from a mix of interested parties, including companies that normally associate more closely with ICE London.
In his view, this demonstrates the desire of the entire industry to become involved with the market in 2021, and a growing desire by the land sector to explore opportunities to diversify its offerings, migrating to online businesses.
iGB Live! 2021 intends to connect with new market needs
As a result, Clarion Gaming is looking to add new experiences and differentiated content to connect with the needs of the market. In addition, iGB Live! 2021 will be executed with the most rigorous protection and security protocols possible.
"The security of iGB Live! and the iGB affiliate community is at the top of our agenda and we have implemented the best cleaning protocols and standards for Covid-19 to ensure the safety of the visitor, as well as the entire city of Amsterdam, "said Barton.
Clarion Gaming will also run a series of digital engagement initiatives throughout 2021, providing its audience with the latest insights and analysis from the cross-platform betting and gaming market.
One of the pillars of this online strategy will be ICE Connect, an exclusive program for guests. ICE Connect will take place from the 21st to the 25th of June, with a focus on Europe and then with a focus on the United States between June 28th and July 2nd.