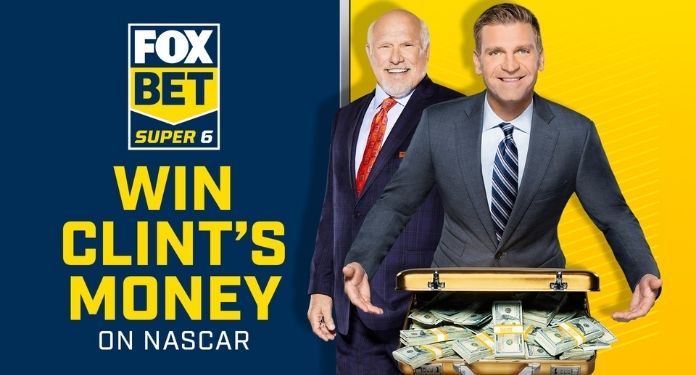 Former NASCAR driver, Xfinit Series champion and racing commentator, Clint Bowyer has partnered with Fox Bet for the new season. He debuts on the FOX NASCAR Cup Series at Daytona Speedweeks, along with narrator Mike Joy and NASCAR Hall of Fame member Jeff Gordon.
Bowyer will perform actions both on the Fox Bet real money app and on Fox Bet Supet 6, a free software. Throughout the season, the former driver will provide tips and information to assist the brand's players.
"Without a doubt, NASCAR fans are just as in tune with statistics, news and the ups and downs of racing each week as any fan base in America. The FOX Bet team shares my commitment to look for ways to entertain, entertain and, ultimately, improve the experience of watching races each week, "said Bowyer.
Fox Bet Super 6, a free app that allows users to promote six predictions about what will happen in matches or live events, launched the "Win ​​Clint's Money" campaign for the new NASCAR season. That is, players have the possibility to earn money every weekend of events in the category.
"Clint already improves the fan experience on the air as part of the FOX Sports NASCAR team, and we are excited to share his vision and popularity online with Super 6 users," said FOX Bet CMO Andrew Schneider.
He added: "As the Super 6 continues to attract more NASCAR enthusiasts, it naturally adapts to us, the fans, and Daytona is the perfect debut."
https://twitter.com/ClintBowyer/status/1359871633683582976
Success of Fox Bet Super 6
With nearly 90 million subscribers since its announcement in late 2019 and more than 22,000 winners across the United States, Fox Bet Super 6 has already awarded approximately $ 4 million in prizes.
Since the return of sports activities in the beginning of the second half of 2020, the application is leading the ranking of downloads in the category of sports predictions (covering fantasy sports).
Regarding Super Bowl 55, the app registered the largest number of entries in a single contest, surpassing the 1.4 million mark.