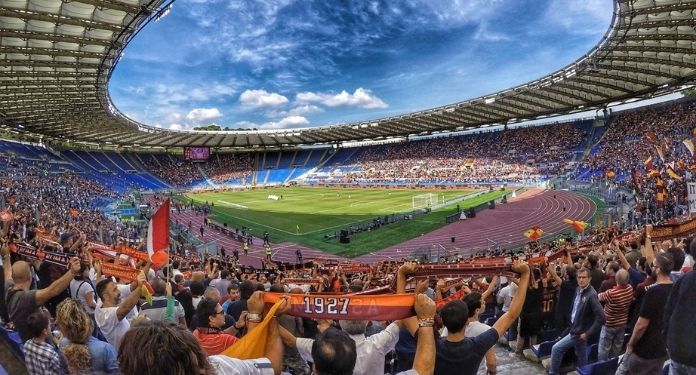 The AYX brand will be present on all Asian channels during the club's home games, courtesy of the side LED screens. The agreement will also provide AYX with strategic tools, such as using the AS Roma brand for promotions on digital platforms and social media.
"It is a great pleasure to welcome AYX as our new partner," said Giorgio Brambilla, Commercial Director at AS Roma, on the club's official website.
"This partnership is in line with the club's ambitions and I firmly believe that it will also allow both brands to further develop their commercial strategy at the international level. Asia has always been of particular interest to Roma and AYX is the ideal partner to help us grow, "added Brambilla.
Steven Chang, Marketing Director at AYX, commented: "This partnership is of great significance for both brands, bringing together passionate Roma fans and millions of AYX users."
"It is extremely positive for our brand to be associated with the name AS Roma, with all its history and meaning, and I strongly believe that this partnership marks an important step in our growth strategy," said Chang.
"With AYX's presence in Asia growing all the time, this new partnership will open up new opportunities for strategic development and mutual gain, ushering in a new era for sports betting and entertainment," concluded Chang.
The news comes as an important boost for Rome after she was forced to end her sponsorship with Betfair in the summer of 2019 due to Italy's "Decreto Dignita" (Decree of Dignity), which prohibited clubs from promoting gambling.
The club in the Italian capital lost € 5 million a season after being forced to break the agreement with Betfair and be looking for additional sponsors.