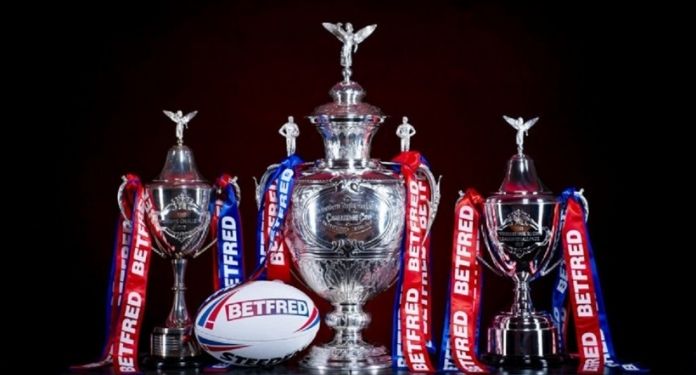 Sports betting company Betfred made a one-year deal to become the main sponsor and name the club rugby league, Challenge Cup. The contract will make the 2021 edition of the championship renamed "Betfred Challenge Cup ".
According to the commercial agreement, the support also covers the Women's Challenge Cup. The company has a long-standing association with the rugby league, and will now also become the first 'name' sponsor of the Wheelchair Rugby League Challenge Cup.
In addition, Betfred already has a partnership with the Women's Super League, after having acquired the sponsorship rights related to the competition title in 2019.
"The Challenge Cup is the oldest elimination competition in the Rugby League and, even in the challenging circumstances of 2020, we were reminded of its strong appeal with a television audience of 1.6 million people watching the Leeds Rhinos defeat the Salford Red Devils" , said Rugby Football League executive Ralph Rimmer.
https://twitter.com/Betfred/status/1357298245693829120
He added: "We are convinced that sport will play a key role in regional and national recovery after the impact of the Covid-19 pandemic, and we believe that the Rugby League and the three Betfred Challenge Cups will be part of this story."
Betfred owner Fred Done also said: "The Challenge Cup obviously has a very rich heritage and I was also very interested in supporting the Women's Challenge Cup and the Wheelchair Challenge Cup, in such an important year for the whole sport, culminating in the World Cup in October and November ".
About Betfred
Betfred is a British bookmaker. Its name is a combination of two words: bet (English term meaning "bet") and Fred, the name of one of its founders, Fred Done.
Initially, the company established itself with a single store in 1967 in the city of Manchester, England. Gradually, the company grew until it reached international status.