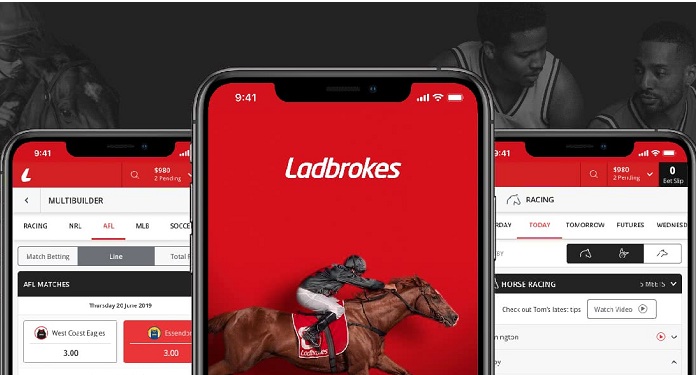 Ladbrokes was punished by the Advertising Standards Authority (ASA) after a campaign complaint. Launched in October 2020, the advertisement, run in a cafe, shows several customers using the company's application on their cell phones.
From there, a horse race is shown, while listening to someone say "let's start, I'm very nervous". In addition, a man's leg is displayed shaking. According to the organization, the ad shows 'socially irresponsible' gambling behavior.
"We do not believe that the ad depicted socially irresponsible behavior because the man was not shown making a bet, not even talking about games," says Ladbrokes' response.
The betting company is receiving support from Clearcast and Channel 4, justifying that the person shown in the advertisement is not removed from the rest of the action in its surroundings, but was focused on watching TV and was not presented as someone obsessed with a bet.
Channel 4 stressed that it did not believe that advertising could generate financial, social or emotional losses and disagreed with the complaint that it was socially irresponsible. Ladbrokes, a brand linked to Entain, said the man was just eager to follow a live sporting event, something extremely common among sports fans.
In addition, the operator stressed that thousands of people prefer to play safely often, and the advertisement aimed to present the application as fun entertainment, portraying the pleasure that fans have when placing their bets on the races.
ASA details its position against the Ladbrokes campaign
The ASA detailed his position: "We disagree with the view that the man was never disconnected from his partner or from the things around him, and that the spectators would assume that he was more anxious for the result of the race than necessarily for the bet he had done. We also consider that the man was obviously unaware of his environment while looking at his cell phone ".
The entity also pointed out that the advertisement must not show, encourage or tolerate gambling behavior that is irresponsible or that could result in any particular, emotional, social or economic loss.
Therefore, Ladbrokes has been warned that its next campaigns should not contain this type of approach, such as distance from the environment portrayed and the obsession with sports betting.
Bearing in mind that advertising related to the betting industry is currently being widely targeted in the United Kingdom with the revision of the 2005 Gambling Act.