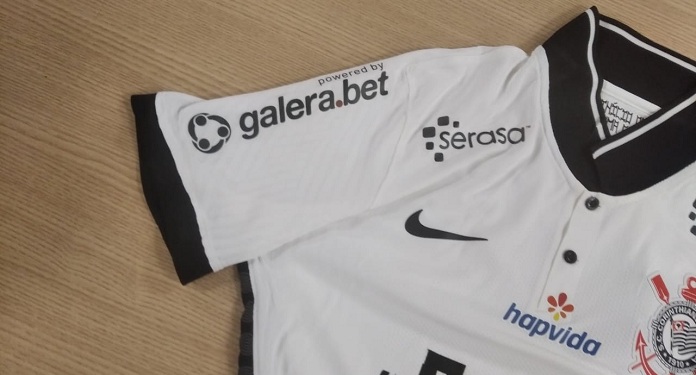 The online bookmaker, Galera.Bet, which is part of the Galera Group, is expected to resume its contract with Corinthians in April. According to one of the company's representatives in Brazil, Marcio Vanderlei, the platform for Timão fans will be completed by March.
In addition, the name chosen in a popular vote was: "timaobet". Recalling that in the middle of 2020, the agreement was published with validity for five years, only that the actions were never initiated. The club should pocket around 8 million reais per year, about R $ 40 million until the end of the agreement with Galera.Bet.
On Tuesday, 26, President Duilio Monteiro Alves commented on the temporary departure from the betting site, which should appear on the sleeve of his shirt. In the game on Monday, against Red Bull Bragantino in Brasileirão, the brand exposed on the spot was Serasa.
"Serasa, I want to thank you too, came to the manga instead of Galera.Bet. We still have the partnership, I want to thank you for giving up the space, the website is ending, the contract remains and Corinthians had no loss because they were not in the shirt ", explained the president.
Galera.Bet should resume partnership with launch of exclusive platform
The contract with Serasa will be finalized in April, when there is a tendency to replace brands in this uniform space. José Colagrossi Neto, superintendent of marketing, communication and innovation for the football club, clarified the form of a closed contract with Galera.Bet.
"We made this agreement, but there was a delay in launching the site. There was a delay for a fair reason, they managed to close an agreement with the largest platform in the world, they delayed to have a more efficient platform. It generated a certain stress, because there was no the service offered ", he stressed.
He added: "What did we do? We talked: 'why don't you get out of your uniform and come back with your name and service already working so that we can do the activations?' And they agreed. They will not interrupt payment. There will be no suspension of payment. It will coincide with the end of the Serasa contract ".
Galera.Bet has already made commercial arrangements with Cruzeiro and Sport, but intends to close new partnerships with national football teams.