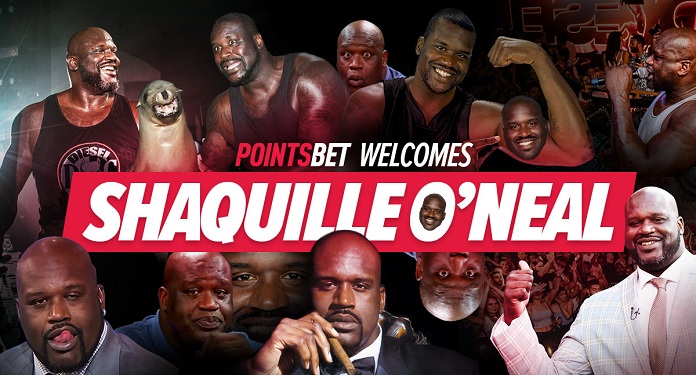 PointsBet announced former professional basketball player Shaquille O'Neal as its brand ambassador. Shaquille is considered one of the greatest basketball players of all time, having served for 19 years in the National Basketball Association (NBA).
He won three awards for best player in the NBA finals, four United States basketball league titles and two Olympic gold medals.
"The increase in responsible sports betting is really exciting and I am very excited to join forces with PointsBet, the best partner in Australia when it comes to online sports betting," said Shaquille O'Neal.
According to the contract, Shaquille will be the star of the Australian brand's new campaign, which will be launched on social networks, television and other digital platforms.
"Shaq is an iconic figure in the world of sports and entertainment and was our # 1 choice to represent the PointsBet brand in Australia," commented director of marketing and co-founder Andrew Fahey.
He added: "American sports, especially professional basketball, continue to be the fastest growing sports among bettors in Australia. And, we are very excited to team up with a phenomenal athlete."
The PointsBet co-founder further stated that "we are delighted that Mr. O'Neal has agreed to be part of PointsBet, which underscored his confidence in our team and our belief in new opportunities for the future of PointsBet".
https://twitter.com/PointsBet_AU/status/1353536963932872706
PointsBet expansion process
The deal with the legendary NBA player was made after PointsBet launched its sports betting service in Michigan last week, receiving endorsement from the Michigan Gaming Control Board to start online betting operations.
The service launches after arriving in the states of New Jersey, Iowa, Indiana, Illinois and Colorado. In addition to Shaq, the brand also recently closed with another former NBA champion, Rip Hamilton.
Hamilton will serve as a representative for the company's betting products in Michigan, while O'Neal will assist in promoting its operations in Australia.