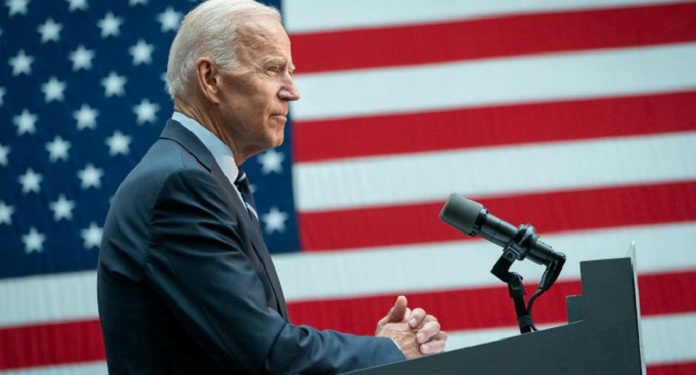 The inauguration ceremony of the new president of the United States took place this Wednesday, 20. As of now, Joe Biden holds the executive power in the country. This could represent a significant change for the gambling and sports betting industry.
But, there are not many comments from industry leaders themselves. The major casinos have not made statements and online operators are attending sporting events. However, some personalities related to the sector have taken a public stand.
American Gaming Association (AGA) president and CEO Bill Miller said he believed Biden would help the game industry's recovery process. "Games – an economic engine in communities in 44 states – were wiped out by COVID-19, but our industry has always responded strongly to adversity."
Miller added, "Together, with our new leaders in Washington, we can get millions of hospitality workers back to work, reinvigorate our industry, support our small businesses and generate revenue needed for our communities."
Hospitality and travel sectors say they need Biden's help to resume
However, little can happen without a reopening of the country economy, and the travel and hospitality segments have a lot to do with someone who has traveled by train to work for so long.
"President Biden is aware of the economic pain that the pandemic has inflicted on our industry and its workforce. It is within our reach to return the record growth that the travel industry experienced before the pandemic through national strategies that will revive the economy, "said US Travel Association CEO Roger Dow.
Biden's proposed $ 1.9 trillion recovery plan could assist in this reconstruction process. However, the measures announced so far do not specify direct support for the travel and hospitality market, with the current conversation focusing only on how hotels can be used as vaccination centers.
Despite this, the American Hotel & Lodging Association (AHLA) is already asking for some kind of government support. "We continue to face historically low occupancy rates, massive job losses and record hotel closings," said AHLA President and CEO Chip Rogers.
Rogers concluded: "Hoteliers look forward to working with President Biden and his government on other important priorities, including comprehensive immigration reform, tax reform and infrastructure investment."