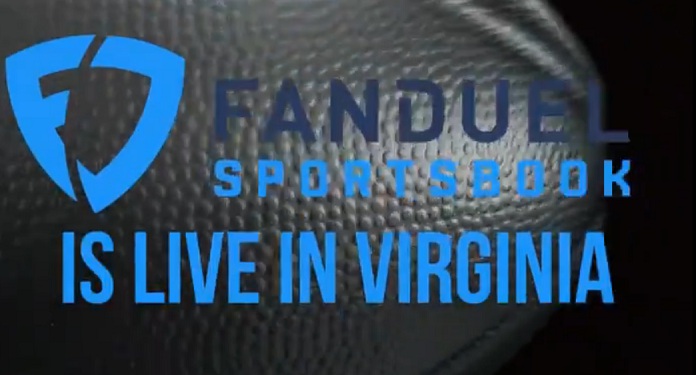 The legal sports betting market in the US state of Virginia is starting, but there is a question as to why FanDuel is the only brand that has been allowed to launch its service in the region.
On Thursday, the 21st, the brand belonging to Flutter Entertainment, officially started receiving bets from local players. Betfair Interactive US, a subsidiary of Flutter, received its wagering license on Wednesday from the Virginia Lottery, which oversees activities in the state.
Virginia is now the 17th state in the United States to release some legal form of gambling. The launch came after a day of confusion in which FanDuel's Twitter announced that the brand would be "Live in less than 24 hours", only to revise this statement minutes later for a launch that would come "soon".
https://twitter.com/FDSportsbook/status/1352337378485161985
Since then, neither the company nor the lottery agency has sought to clarify these messages.
FanDuel partner with NFL team facilitated license approval
Last November, the Virginia Lottery said it received 25 applications for a maximum of 12 mobile sports betting licenses, but FanDuel is the only brand so far to have received its approval for launch.
Most states prefer the simultaneous launch of all or at least the majority of successful candidates to ensure that no operator gets an unfair advantage in the market as a pioneering service.
Virginia Lottery explained that FanDuel's partnership with the NFL team, Washington Football Team, qualified the brand for the "substantial and preferential consideration" that the state betting law provides for any "professional sports franchise" with an additional $ 200 million in taxes in the previous year and who want to enter the betting market.
Virginia betting market to grow soon
However, Virginia Lottery spokesman John Hagerty told the Washington Post that he was confident that state bettors would have more than one bet option approved before the February 7 Super Bowl.
The opening of the betting market in the state will be followed by the launch of online betting and casino products in Michigan on Friday, the 22nd. So far, state regulators have already announced the approval of ten operators.