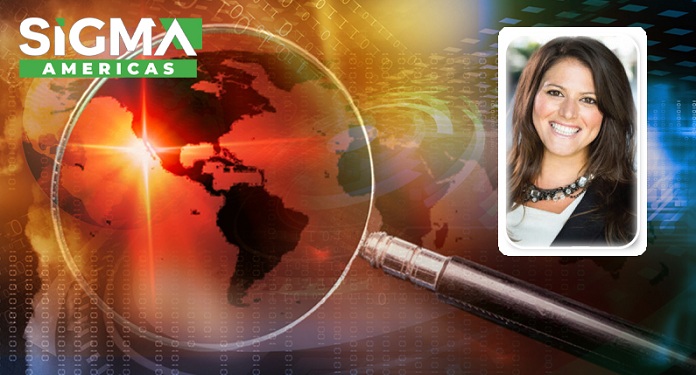 SiGMA has just announced the hiring of Nicole Fields for the position of vice president of growth and strategy for the United States. Nicole is the first reinforcement for the company's team in the North American territory, adding all her experience in the games industry.
The new SiGMA executive, who has worked in several prestigious organizations, including the event company G2E Las Vegas, will be responsible for driving the plans for advancement and development in the American market.
"We are delighted to welcome Nicole Fields. Nicole is a highly respected person in the industry and her experience in the North American markets is second to none. I look forward to working with her to achieve further growth as we our brand expands internationally, "said SiGMA COO Sophie Crouzet.
Nicole Fields' trajectory to SiGMA
With experience in brand management in the casino industry, Nicole Fields joins SiGMA after a stint as director of Reed Exhibitions, where she improved skills for building relationships with leading names in the gaming industry, as well as strategy and running events during the performance at G2E Vegas.
"I am excited to lead the SiGMA team in the United States and the opportunity to work with such an innovative event company around the world," said the new hire.
Nicole added: "With the expansion of the market in the USA, I am excited to develop a first class gaming and betting event that focuses on the guest experience and brings together all segments of the industry to encourage good contacts and great deals" .
In 2015, Nicole received the "40 Under 40 – Rising Young Professionals" award by Global Gaming Business Magazine and was recognized as an "Emerging Leader" by The Innovation Group. In addition, she was placed on the committee of Global Gaming Women (GGW), a non-profit organization focused on supporting women in the gaming industry.
The SiGMA Group is currently active in several countries, with events planned in Asia, South America, Africa and Europe over the next two years.