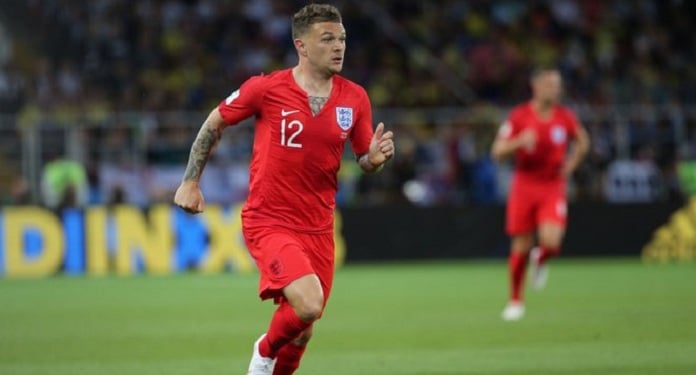 The 10-week suspension imposed on English footballer Kieran Trippier for violations of betting rules will be maintained after the English Football Federation (FA) failed in its attempt to appeal the decision.
The ban, which started on December 21 and ends on February 28, now applies only to football in England, meaning that the player will still be able to play for his current team, Atletico Madrid, Spain.
Trippier, who has 25 games defending England, was initially suspended from all football-related activities for 10 weeks in late December, in addition to being fined £ 70,000 for breaching four FA rules.
As such, the English association found the former Manchester City and Tottenham right-back guilty of encouraging friends to bet on their transfer from Tottenham to Atlético in 2019.
However, the ban was lifted by FIFA in early January, following an appeal from Atletico Madrid, with the Spanish club challenging the FA's right to ban a player who is not in his league.
In addition, the team stressed that the suspension only included club commitments and would not affect the athlete's participation in games for the English team.
The FA filed an appeal to change the suspension dates, but was dismissed by the FIFA appeal committee, which is expected to give its opinion in the future. Therefore, Trippier is free to play until the announcement of the maximum football entity is released.
Kieran Trippier lost just two games at Atletico Madrid
So far, Trippier has lost just two games for Atlético as a result of the initial suspension, but has returned to the team's 2-0 victory over Sevilla on January 12, in a valid Spanish Championship commitment.
Atletico is currently in the lead with 41 points, followed by Real Madrid and Barcelona.