With more and more betting companies arriving in Brazil, it is necessary to be able and prepared to receive this huge and demanding demand.
One of the companies with sufficient attributes for this is the betting B2B marketing agency, Betting B2B. With experienced professionals who have been working in the betting industry for approximately 10 years, the agency has been helping to implement strategies focused on the country, making the process of adapting to Brazil easier.
We spoke with Guilherme Bucchi, founding partner of the agency, who told us how this demand is doing and how business is thriving with the arrival of major companies in the country.
Read Guilherme Bucchi's full interview:
iGaming Brazil: How was Betting B2B born?
Guilherme Bucchi: BettingB2B was born to serve operators who have plans to enter the Brazilian sports betting and casino market without falling into the traditional models of existing marketing.
We have been working in the sports betting business since 2011 and during this period we serve several operators, mentioning some companies we have already worked with: Betway, Betwinner, MarjoSports, Tempobet, Vivagol, Vera & John, etc.
Brazil is a giant market with extraordinary potential, with rapid growth the tendency for Brazil to be one of the largest markets in the world.
iGaming Brazil: What kind of work it does?
Guilherme Bucchi: We offer all the support for operators to develop their product and enter the Brazilian market. We want to be the first point of contact for operators interested in the Brazilian market. We genuinely seek to help brands to develop a strong product in the national market.
Among the services:
Consulting, market research and creation of short and long term strategy;
Marketing & OPS, customer service and KYC in Brazil;
Acquisition of affiliates;
Media purchase;
Branding, sponsorship, ambassadors and influencers;
TV programs and commercials;
Recruitment, selection and training.
iGaming Brazil: What makes your company, unique?
Guilherme Bucchi: We bring in our DNA to prioritize performance first, to tropicalize and develop the product to give a strong base to take great steps in the Brazilian market.
Brazil is unique and due to its continental size it has different consumption patterns for each region. Brazil should be treated as a continent and has the potential to reach the top 3 in the world in a few years.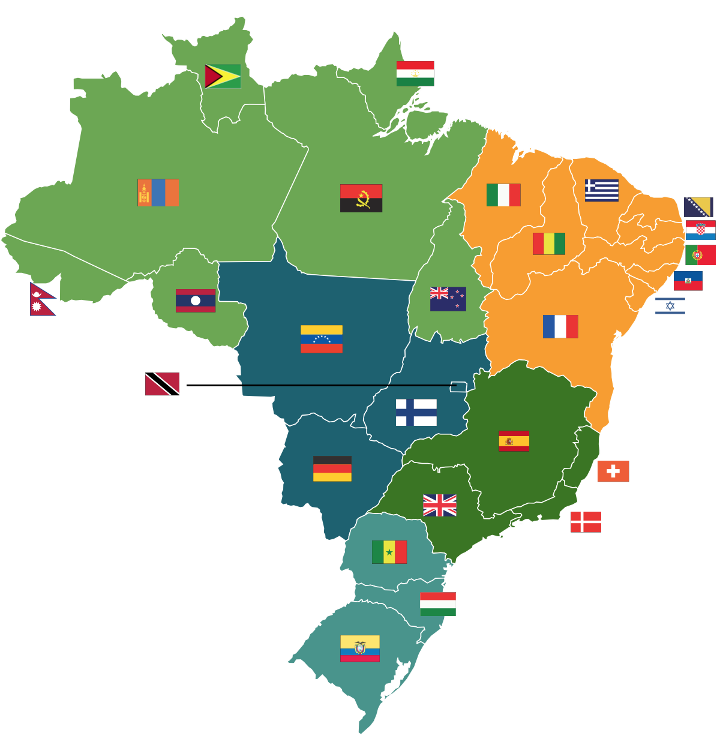 iGaming Brazil: Do you already have partners in the country? Which are?
Guilherme Bucchi: 2021 started out quite agitated, which is fantastic. We closed multiple projects with 3 sports betting brands and a casino and negotiated some other projects that we hope to reach agreement by the first half.
The plans include the hiring and training of 20 professionals (marketing) to work in the office in São Paulo in addition to consulting and media purchase projects, LED and influencers.
iGaming Brazil: What do you expect for 2021 with possible regulation?
Guilherme Bucchi: Expectations are the best possible, I am fully convinced that 2021 will be the year of the long awaited regulation of the gaming market and with the potential we have in Brazil, we will see many operators entering the country.
iGaming Brazil: Are you hiring staff?
Guilherme Bucchi: Today we have 8 employees and 16 more third parties.
We understand the difficulty of finding qualified professionals in the field of Igaming who understand the Brazilian market, BettingB2B is always looking for exceptional people to be at our side, ¨ it is not HOW, but yes, WHO is on our side to fight our battles ¨, if you are one of them, send us an email to recruitment@bettingb2b.com.