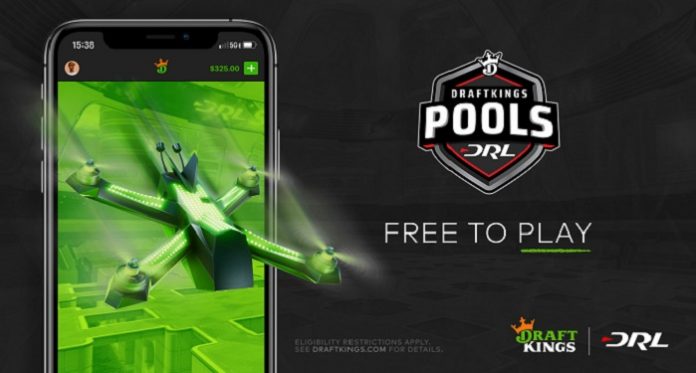 The Drone Racing League (DRL), a global professional drone racing league, has formalized a sports betting partnership with DraftKings. As of the signing of this contract, drone racing promoted by DRL has become the first aerial sports competition that people will be able to bet on.
This type of drone racing betting is allowed in the US states of Colorado, New Hampshire, New Jersey, Tennessee and West Virginia. In addition, other locations in the country have regulations in place to release this practice.
The last events of the DRL Allianz World Championship Season 2020 will take place this Saturday, January 9, with coverage from NBC and on social networks.
DRL President Rachel Jacobson stated: "The sky is now the limit for DRL fans to enter the game, and we are excited to partner with DraftKings to make our high-speed racing competition the ultimate sport"
She added: "The opportunity for us to increase our engagement through all forms of gambling and betting will only increase as mobile betting becomes more popular across the country."
DraftKings achieves expressive results with bets on drone racing
According to studies carried out by the league, the profile of fans of the sport indicates that they are three times more likely to place a bet than fans of traditional sports tournaments.
After presenting the events with drones to its users as a free-to-play pool during the 2020 season, DraftKings accounted for more than 30% of registrations in the first seven days than the average for new modalities, reaching 150 thousand registrations so far .
"DRL is scaling its business as fast as its drone racing, and we're excited to fly with them, as DRL's innovative and exciting racing events are perfect for the personalized betting offers we can create," said the business director of DraftKings, Ezra Kucharz.