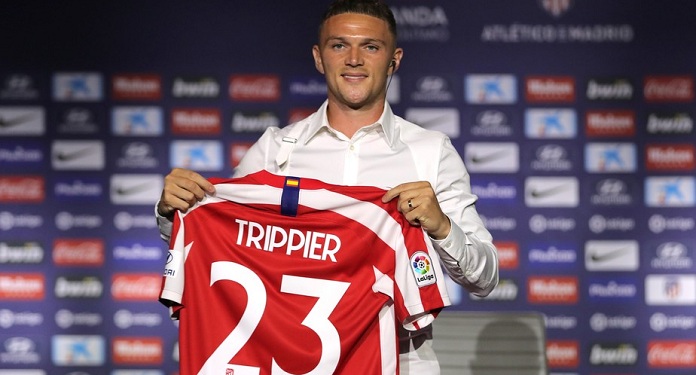 England and Atletico Madrid football player Kieran Trippier has been suspended from all football-related activities for 10 weeks due to conviction for misconduct due to sports betting.
The full-back, who also played for England's Tottenham, will face a £ 70,000 fine after violating the rules of the English Football Federation (FA) regulations, which prohibit the involvement of sportsmen with bets.
Kieran Trippier will lose 14 games from his team
Trippier initially denied seven violations, requesting a personal hearing. He would have bet, indirectly, on his own departure from the English club to Atletico Madrid, Spain.
However, an independent regulatory commission concluded that four of the alleged violations were proven, while three charges were eventually dismissed.
"I attended the federation's investigation in the last few months on a voluntary basis, and I will continue to do so. I want to make it clear that, as a professional football player, I had no involvement with football-related bets and did not receive any financial benefits because of bets, "said the player during the investigation of the case.
Therefore, Trippier's punishment took effect on December 23. Since then, he has been banned from playing or taking any action related to the sport until the scheduled ten-week period ends. The player, who will be absent in 14 games of his club in this period, can still appeal the determination of the FA.
Similar case led to a four-month sentence
In a similar case earlier this year, former football player with spells for England and Liverpool, Daniel Sturridge was also out of the game for four months. The penalty was announced in March.
Sturridge was initially banned for six weeks, but the FA appealed the decision. Subsequently, an independent council eventually extended the penalty and doubled its fine to £ 150,000.