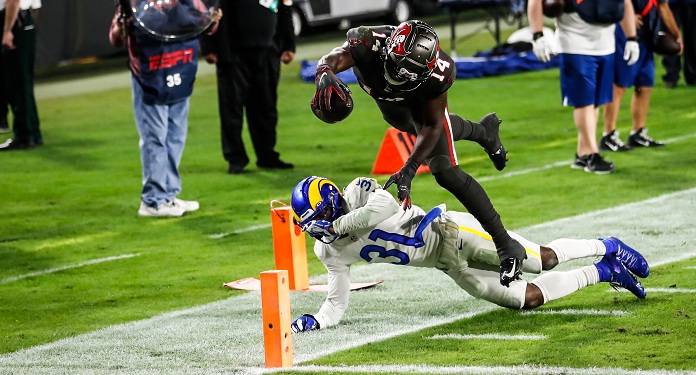 Thanksgiving NFL games are a tradition in the United States. Every year, matches break records for both audience and sports betting, according to The Lines, a platform that maps the odds of the country's betting regulation market.
According to SBC Notícias, Detroit Lions and the Dallas Cowboys usually play on the date and will be on the field again. Following a trend from major bookmakers such as FanDuel, DraftKings, PointsBet, PlaySugarHouse and BetMGM, Lions start at a disadvantage of 2.5 points against the Houston Texans.
Meanwhile, Cowboys will host the Washington Football Team and are named favorites with 2.5 points. The final clash of the holiday will involve the Baltimore Ravens and the unbeaten Pittsburgh Steelers, who come in as favorites with three points.
Brett Collson, chief analyst at The Lines, said: "Thanksgiving games reflect what we see in the weekly Thursday night games, with quality teams enjoying a particular advantage during the short week of preparation."
He added, "But, like any Thursday night game, the results of NFL Thanksgiving games can be difficult to predict, unpredictability that makes them such a fun holiday tradition."
Evaluating the rest of the Week 12 games, the Green Bay Packers are the biggest favorites of the week. They are ahead by 7.5 points to face rivals Chicago Bears.
While Miami Dolphins is the visiting team with the most favoritism this week, with 6.5 points, in the game against the New York Jets.
Check out the odds for NFL Week 12 games:
Houston Texans (-2.5) at Detroit Lions; above / below 50.5
Washington Football Team at Dallas Cowboys (-2.5); over / under 47
Baltimore Ravens at Pittsburgh Steelers (-3); over / under 45.5
Arizona Cardinals (-2.5) in the New England Patriots; over / under 48
Carolina Panthers in Minnesota Vikings (-4.5); above / below N / A
Cleveland Browns (-6) at the Jacksonville Jaguars; over / under 48.5
Los Angeles Chargers at Buffalo Bills (-5.5); over / under 53.5
Miami Dolphins (-6.5) on the New York Jets; over / under 45.5
Las Vegas Raiders (-2) at the Atlanta Falcons; over / under 56
New York Giants (-4.5) in Cincinnati Bengals; over / under 41.5
Tennessee Titans at Indianapolis Colts (-3.5); above / below 49.5
New Orleans Saints (-5.5) at the Denver Broncos; over / under 45
San Francisco 49ers in Los Angeles Rams (-6.5); above / below N / A
Kansas City Chiefs (-2.5) at Tampa Bay Buccaneers; above / below N / A
Chicago Bears at Green Bay Packers (-7.5); up down
Seattle Seahawks (-4.5) at the Philadelphia Eagles; up down