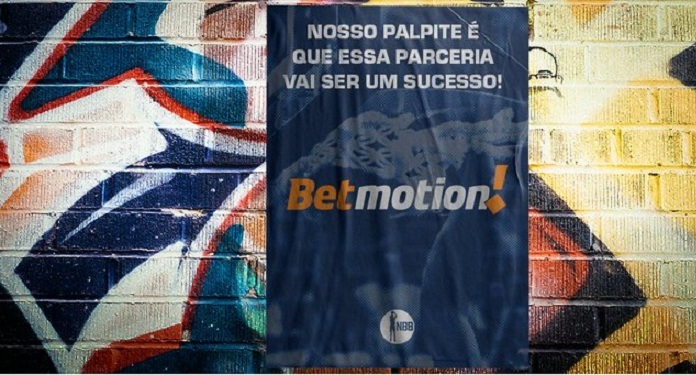 Betmotion closed with the National Basketball League and will be the official partner of NBB in the 2020/2021 season. The contract will be valid for one year.
The betting company will gain space on the official LNB channels and on the court board during the NBB matches, the Super 8 Cup and the traditional Game of the Stars. In this way, there will be 16 attractions every week in total.
The company will also have four exclusive sponsored matches on Facebook of the main Brazilian basketball competition. Links will also be made available to followers of both the NBB and the teams. And Betmotion will still have representatives during the NBB dispute.
"We are proud to have the Betmotion brand alongside NBB. Our goal is to promote national sport and basketball is one of the main modalities here in Brazil ", declared Angelo Alberoni, Country Manager of Betmotion for the Brazilian market.
Alberoni added: "More than combining our name, we will have exclusive activations during the season and we are together with other large companies that believe in the work and organization of the New Basketball Brazil.
Álvaro Cotta, marketing director at NBB, pointed out that the new commercial agreement will make it possible to expand the experience of fans of the New Basketball Brazil.
"The partnership with Betmotion will allow us to expand the experience of NBB fans through content, live games and interactive games. In a time of deep challenges we found Betmotion with an amplified vision for the project. We are excited about the possibilities ".
About Betmotion
A company in the online entertainment segment, Betmotion has more than a decade of experience and offers more than three thousand games of various types and concentrates more than 50 thousand sports events for betting every month.