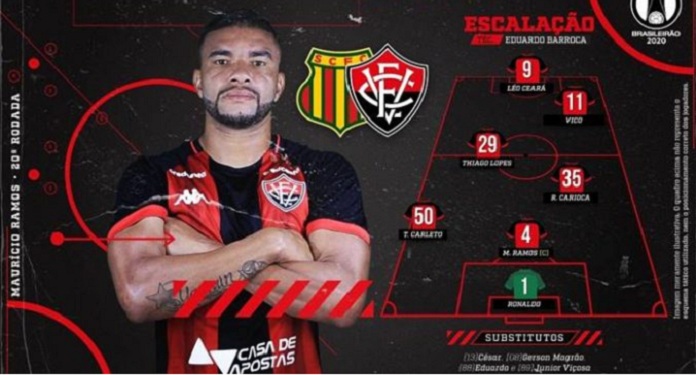 This Sunday, 8, Vitória caused a buzz on social networks by announcing the lineup of his team to face Sampaio Correa, in a game valid for Series B of the Brazilian Championship, with a few names less. In fact, the image with only seven names disclosed was an action by sponsor Casa de Apostas.
However, the post was shared hundreds of times on social media by people who really thought it was a flaw in the image montage. In addition, people started to create fun theories to justify the absence of four Vitória players for the confrontation.
Jokes aside, the motivation was quite serious and deserves all possible repercussions. Since the Bahian soccer team and the betting company carried out an action to help publicize the "November Blue" campaign, which aims to draw attention to the early diagnosis of prostate cancer and men's health.
Therefore, the activation in the Vitória line-up was intended to show that almost half of Brazilians with advanced disease are unaware that they need follow-up and medical treatment. In addition, the publication stressed that the early discovery of cancer tends to significantly increase the chances of a cure.
About Casa de Apostas
Casa de Apostas is a leading company in the sector and sponsors four teams in Brazilian football: Bahia, Santos, Vitória and Botafogo. The company's intention is to carry out activations with all partner clubs, highlighting the November Blue awareness campaign throughout this month.
In relation to the business, the company has a wide range of sports, markets, live betting, prematch and its main highlights are the Brasileirão, the Champions League, the Libertadores, the UFC, Formula 1 and the most important tournaments on the circuit tennis world.