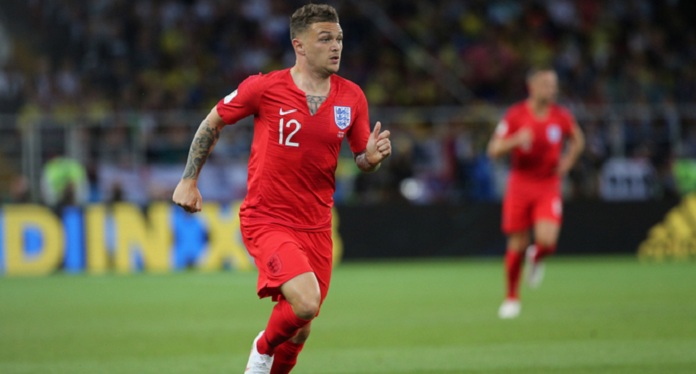 Footballer Kieran Trippier will miss England's game with Denmark in the League of Nations to attend a hearing at the English Football Federation (FA) over his alleged violation of sports betting rules.
Last Tuesday, the press announced that the athlete left the squad for personal reasons. At a press conference, coach Gareth Southgate revealed that the defender is prevented from acting due to the audience.
The 30-year-old was accused of alleged violations during July 2019, during which time he negotiated his transfer from Tottenham, England, to Atletico Madrid, Spain. He denied the charges, but he could face up to six months of banning if found guilty.
England face Denmark at Wembley on Wednesday, October 14. The coach was frustrated by another athlete out of play due to issues outside the field. "There is not much I can say about it, it is not under my control," said Southgate.
He added: "If I lose focus on the job at hand – frankly, there are a million distractions – then that's another distraction, but I have to keep working. I know, I spoke to Kieran and this is the situation ".
The coach was economical when asked about his player's audience. "The less I say, the better. But what is clear is that I have no influence on the disciplinary procedure, which I think is correct. I cannot be influencing when things happen or how they happen ", he concluded.
Brief participation of Kieran Trippier in the League of Nations
Before being released from competition between European teams, the defender came to play in England's victory over Belgium and even used the captain's armband. In addition, Kieran Trippier was on the pitch in the friendly against Wales.