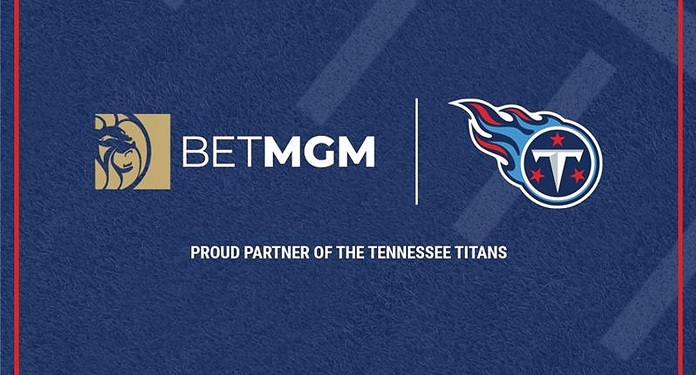 BetMGM, the jointly owned betting brand of GVC Holdings and MGM Resorts, has been announced as Tennessee Titans' first official sports betting partner.
As such, this is Tennessee's first commercial deal between a sports team and a betting platform.
From now on, BetMGM will benefit from brand exposure through the digital assets of the NFL team and during games. The operator will also become an exclusive naming rights partner of the Titans' television studio.
A draw for Titans, which will be announced shortly for the Titans Foundation, will also be sponsored by BetMGM with funds being directed to community organizations across the state.
Matt Prevost, the marketing director at BetMGM, said: "The Titans are an incredible organization. We are proud to have BetMGM as the team's first official sports betting partner ".
Prevost added that "this is really an association between two major brands. And, we're excited to introduce Titans fans to new ways to interact with their favorite (American) football team. "
Earlier this month, BetMGM also announced the signing of a similar contract with the Las Vegas Raiders. Thus, the partnership extended an existing arrangement of several years between the two institutions.
The agreement will allow BetMGM to use Raider assets to spread its services among fans. The operator will have visibility for its brand throughout the Allegiant Stadium, by the NFL team.
BetMGM launches 'The King of Sports Betting' campaign
The deals with football teams were not the only ones made by the company in recent times. That's because the operator announced that star Jamie Foxx will be the face of its newest advertising campaign.
With the theme "The King of Sports Betting", Foxx will be in various materials produced for both traditional media vehicles and for advertisements aimed at social networks.