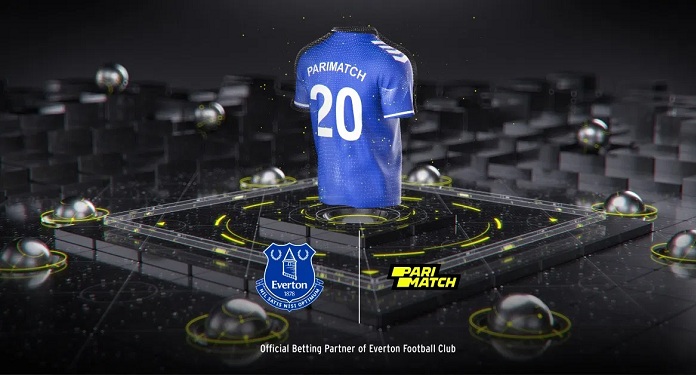 English Football Club, Everton Closes Betting Partnership with Parimatch
The two-year deal allows the global betting and technology company to exploit the club's image in Europe and the Commonwealth of Independent States (CIS). In addition, the deal includes marketing rights to promote the brand in the UK.
The company logo will appear on LED panels and signs at Goodison Park on game days. Parimatch will also be visible on the club's online platforms, according to age and territory restrictions.
The company is one of the most popular in the CIS region and, as part of its partnership with Everton, aims to increase customer acquisition in key markets by supporting the launch of a new website created specifically for customers in Britain.
In July 2018, Parimatch became the official UFC betting partner in Europe, the Middle East and Africa and also maintains deals in football and the growing electronic sports sector.
The company is known for its innovation and entrepreneurship, corporate culture and its commitment to cultivating new talents to make the brand grow internationally.
Two years ago, the Parimatch Foundation was launched to promote health and well-being through education and community participation in sports.
Parimatch celebrates deal in expansion in the UK
Alan McTavish, commercial director at Everton, said: "We are delighted to welcome Parimatch, another dynamic international brand with strong growth potential, in our portfolio of business partners."
He added: "We were impressed by Parimatch's commitment to innovation and creativity and look forward to working together to offer maximum exposure in its main markets. At the same time that we provide an official betting service for our fan base in these locations ".
Sergey Portnov, CEO of Parimatch, also spoke about the deal with the English team. "Parimatch has a strong culture of entrepreneurship and the exploration of new trends. Therefore, the partnership with Everton when the brand enters the UK market is essential for us ".
Portnov also stressed that "Everton is a club that has an innovation approach similar to ours. We are committed to an exciting relationship that will bring greater awareness of our brand and allow us to offer a unique approach to fans around the world ".