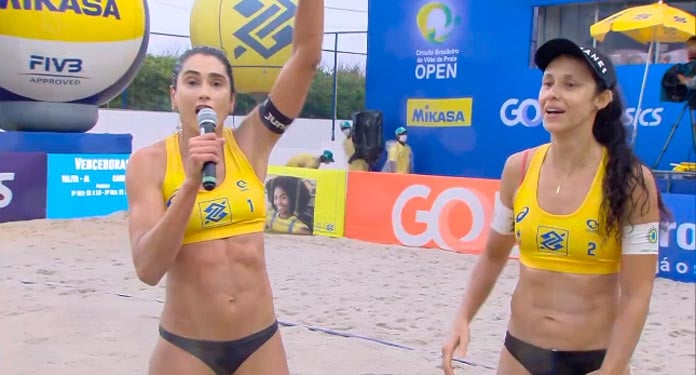 Recently, beach volleyball player Carol Solberg was in evidence for saying the phrase "Fora Bolsonaro" in an interview with the live TV station. From there, posts on social networks began to question the athlete's contract with Betmotion.
According to information obtained by the iGaming Brazil portal, the partnership had already been concluded in November last year. Betmotion clarified that it opted to suspend sponsorship with Carol Solberg when she broke up with Maria Elisa Solberg last year.
Nowadays, Carol acts alongside Talita. In a note sent by the company's press office to the media, the decision to end the sponsorship did not have any involvement with the sentence uttered by the sportswoman.
However, Carol's demonstration ended up generating sports repercussions, since the Brazilian Volleyball Confederation (CBV) issued an official statement disapproving the demonstration against the current president of the republic, Jair Bolsonaro.
In addition to the repercussions related to the old sponsorship with Betmotion, some internet users also questioned the supposed support of Banco do Brasil for the player.
However, Carol has no support from the financial institution. In the competition, she only wore the game uniform with the bank's brand due to the contribution of BB to the organizer of the sporting event, CBV.
About Betmotion
Founded in 2009, Betmotion is dedicated to the online gaming and entertainment industry.
The company's headquarters are located in Curacao, but its operations extend to several markets (Canada, Australia, New Zealand and South Africa) and have a strong focus on Latin America. The company currently operates in three languages: Spanish, English and Portuguese.