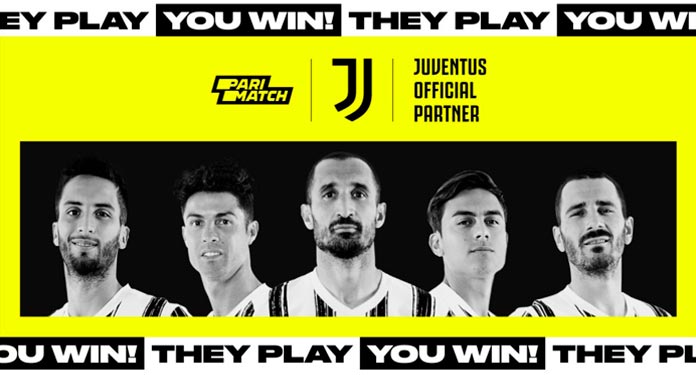 Global technology and betting company Parimatch has announced a new partnership with the iconic international football team, Juventus.
The partnership with Juventus, one of the biggest clubs in the world, represents an important milestone for Parimatch, thus allowing the brand to further grow its international profile, reaching millions of fans worldwide.
The betting company and Juventus will collaborate closely through this agreement, as two brands dedicated to creating unparalleled entertainment experiences for fans.
Details of the partnership between Juventus and Parimatch
The two companies will hold a virtual press conference in early October, where both parties will talk more about this new partnership. Participants at the press conference will hear the details of the exciting news from Parimatch CEO Sergey Portnov and Juventus revenue director Giorgio Ricci, who will be accompanied by a very special guest. The confirmed date, time and details of the conference will be announced later.
Sergey Portnov commented: "Both Parimatch and Juventus have ambitions to be the definitive champions in our respective games, providing great entertainment to millions of fans around the world. I look forward to telling you more with Giorgio Ricci of Juventus and maybe one or two special guests during our virtual press conference in October. "
Giorgio Ricci, Chief Revenue Officer for Juventus, added: "We are pleased to announce the partnership with Parimatch, with which we share the constant search for new technological solutions. For example, we will see the brand appear on TV abroad thanks to the new digital overlay that will be installed on the Allianz Stadium LED system from the first league match. "
"We will work together all over the world, but exclusively outside Italy and Southeast Asia, thus supporting the partner's international growth path, leveraging the mutual desire to reach an increasingly broad audience."
Parimatch creates partnerships that reflect its fighting spirit, to excite customers, old and new. In July 2018, Parimatch became the official betting and betting partner of the UFC in EMEA (Europe, Middle East and Africa), and is also the sponsor of the APOEL FC shirt in the First Division of Cyprus.
Embodying the brand's boldness, the Parimatch brand ambassador family includes global sport legends Conor McGregor and Mike Tyson. Through all of its partnerships, Parimatch creates high quality content that excites the public and improves the customer experience.