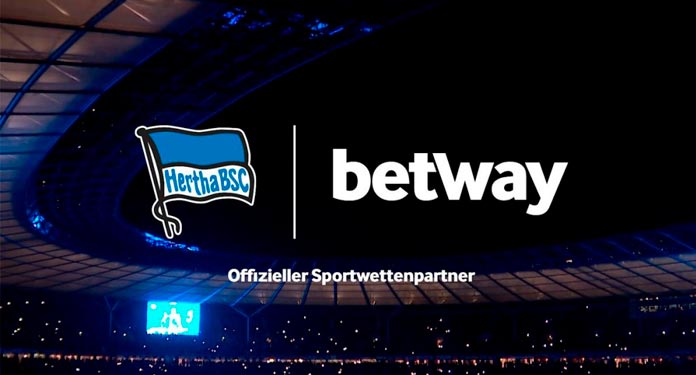 With the start of the 2020/21 season, the global online betting company and the club in the German capital are entering into a long-term partnership.
Entering the 58th season of the German Football Bundesliga, Betway is announced as an exclusive sports betting partner for Hertha Berlin. With the new partnership, the leading online betting provider is expanding its existing partnerships in Germany, thus reinforcing its commitment to the German market and the Bundesliga. The partnership was initially agreed for three years.
An important aspect of the agreement will be the digital communication of the partnership, in addition to the presence on the stadium's LED signs. Betway will be increasingly represented on social networks, the homepage and the Hertha Berlin app.
Anthony Werkman (CEO of Betway)
"Our brand is well known among football fans in Germany, with our range of partnerships in the two main divisions of the Bundesliga over the past few seasons. This is a fantastic opportunity to show our product to fans of one of the oldest and most established clubs in the country. "
Thorben Jeß (vice president of SPORTFIVE's Hertha BSC team)
"Despite the current difficult situation caused by COVID-19, we are very happy to have found a new sports betting partner for Hertha Berlin at Betway. With this partnership, Betway not only guarantees another traditional club in the German football league, but also several exciting opportunities to make an appearance as a partner with Hertha Berlin. We are satisfied with this new partnership and look forward to our common future. "
In the 2019/2020 Bundesliga season, the team from the German capital finished in 10th place in the competition, adding 41 points in 11 wins, 8 draws and 15 losses.