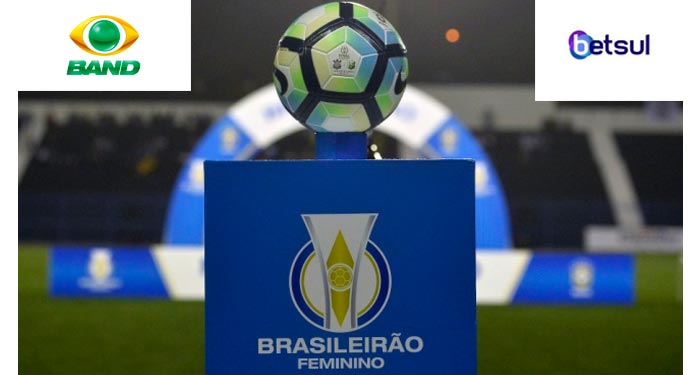 The sports betting site, Betsul increased its visibility on open television and entered into a partnership with Band for the exhibition of matches of the Brazilian Women's Championship.
The agreement expands the collaboration between the platform and the TV channel, which already operate in partnership in the exhibitions of the Russian Championship, the Russian Premier League of Football, and in the attraction Breaking the Bank, which analyzes the statistics of the most relevant sporting events at the level worldwide.
The new work between Betsul and Band started on Sunday, 30, in a special exhibition by Quebrando a Banca. The attraction preceded the resumption of broadcasting of the Brasileirão Feminino games. The competition returned in the last week and the confrontation shown on open TV was between São Paulo and X Minas.
"Since the beginning of our operation in Brazil, we have chosen to invest in sports and various championships. The partnership with women's football began in October 2019, with the sponsorship of the women's team of São Paulo Futebol Clube. And, now we are very happy to announce support for the Brazilian Women's Football Championship, "said Fernando Rivas, CEO of Betsul.
The bookmaker's CEO also pointed out that "this is an important moment for our expansion on TV and the partnership with Band, a broadcaster that has played a fundamental role in our brand reinforcement strategy".
About Betsul
Betsul is a sports betting platform in South America that provides a simple, intuitive and secure interface so that the user can have fun with different modalities.
With the star Falcão, an idol of world football, as the company's ambassador, Betsul represents the Brazilian part of Gambling for Change. This is an organization that aims to transform the sports betting sector around the world.
This is because the project passes on an amount raised by betting on the platform to charities. These actions do not generate extra expenses for the user. Once the betting site takes part of its profit to do good.