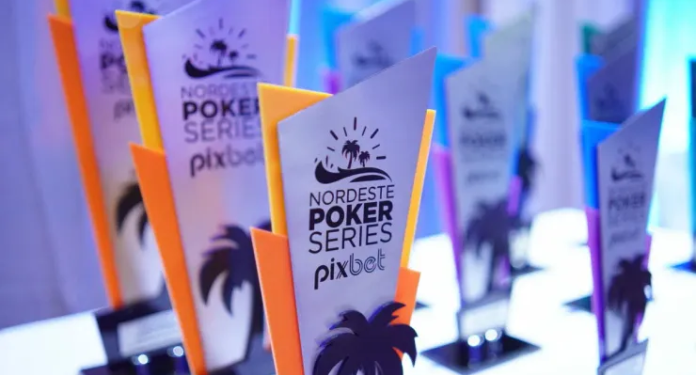 Last Wednesday, October 5th, NPS Pixbet Salvador debuted with a lot of action and another successful stage. The event was launched by the initial rounds of the On Fire, a R$50,000 guaranteed tournament.
The tournament started at 16:00 (Brasilia time), and the players arrived at the Hotel Wish lounge, ready to start DAY 1A of the tournament, which had a buy-in of R$ 300. The regular stages of On Fire had 25 minute long levels and the starting stack was 15,000 chips.
On the same day, at 20:00, the start was given on Day 1B. And ending Wednesday's grid, at 11:59 pm, Day 1C took place, following an extremely streamlined structure where, in this round, levels go up every 15 minutes. The competition is scheduled to end today, Thursday the 6th.
In addition to On Fire – one of the most disputed events of the NPS Pixbet – the stage will also have other attractions, such as a High Roller of R$ 75 thousand guaranteed, the 6-Max Mystery K.O., which debuted on the last stage in Natal, and a Main Event of R$ 150 thousand guaranteed.
Check out the schedule that took place this Wednesday in Salvador
| | | | | |
| --- | --- | --- | --- | --- |
| TIME (Brasilia) | EVENT | BUY-IN | INITIAL STACK | BLINDS |
| 04:00PM | On Fire 50K GTD – Day 1A | R$ 300 | 15.000 | 25 min |
| 08:00PM | On Fire 50K GTD – Day 1B | R$ 300 | 15.000 | 25 min |
| 23h59 | On Fire 50K GTD – Day 1C Turbo | R$ 300 | 15.000 | 15 min |
About NPS Pixbet
The Nordeste Poker Series is one of the best known poker events in Brazil, offering a period filled with competition and entertainment for fans of the game of skill. In addition, the event has the heavy sponsorship of the betting brand Pixbet, one of the largest in the Brazilian market.
Pixbet sets itself apart in the industry by offering the fastest cashout not only at sporting events, but also online casino and eSports games via PIX!