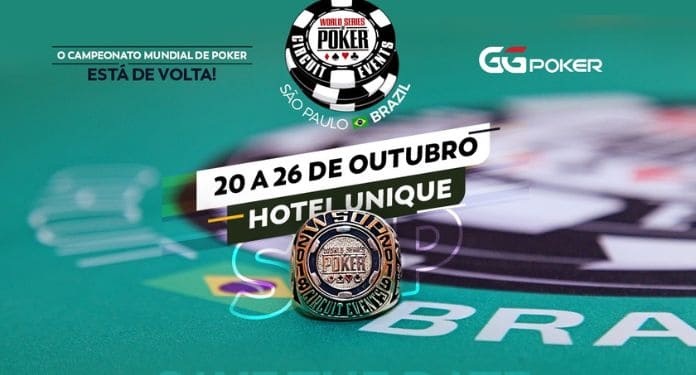 After two seasons in Rio de Janeiro and making history in the wonderful city by filling the luxurious halls of Belmond Copacabana Palace, the Poker World Cup returns to the heart of the country. Now, the Unique hotel will open its doors to host the WSOP Circuit Brazil.
Players will have the opportunity to play for one of the 12 rings that will be up for grabs. The chance to win one of the most coveted gems in the poker world is high!
Playing at the WSOP can not only be an opportunity to win a prestigious ring, but also to get to play in the event that brings together the best players in the world, the Tournament of Champions. That's because the winners of the 12 rings guarantee a spot in the huge tournament that takes place at the WSOP Vegas 2023, and gives the player the chance to compete for the incredible bracelet of the world series.
Details, full grid and satellite schedule are expected to be published soon, but players can already prepare for a lot of action. One thing is for sure, buy-ins for all levels should appeal to both professional and recreational players. Follow all the news on the WSOP Circuit Brazil social media.
To WSOP Brazil Executive Director André Feldman:
"Finally, after 2 years without Live events in Brazil we return with the WSOP Circuit in São Paulo, where it all started in 2015. Much more experienced and now we have a fantastic team this year. We will bring a lot of news and a new scenario at Unique Hotel, which is a special place that an event of this size deserves. We expect record audiences as in all previous editions and as always happens at events in the Capital of São Paulo. We will definitely make history once again."