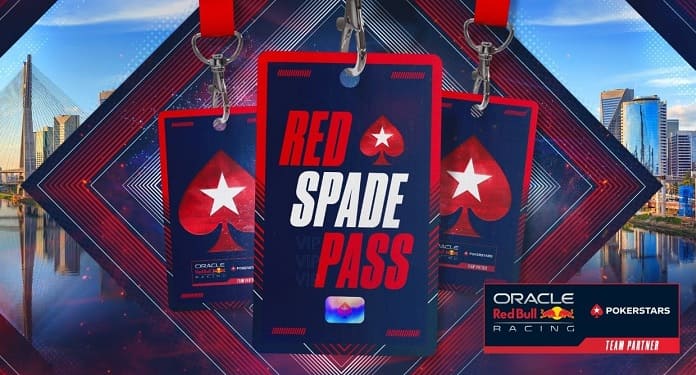 PokerStars has announced a series of special actions for Formula 1 fans during the Brazilian Grand Prix, which will take place on November 11, 12 and 13 in São Paulo. Therefore, the public will have the opportunity to purchase a 'Red Spade Pass'.
The 'red sword ticket' will provide winners with the best experience on the Interlagos circuit. The program includes three unforgettable days with accommodation in São Paulo, flights and various special activities.
In addition to participating in exclusive events, those who receive the Red Spade Pass will receive a personal message from an Oracle Red Bull Racing team driver, PokerStars and Oracle Red Bull Racing products and a poker training session.
Remembering that the first Red Spade Pass was passed on in the Mystery Bounty of the EPT Barcelona, ​​being obtained by Francisco Benítez. The platform should soon announce what other modes will be available to win the passport for the Formula 1 race in Brazil.
"Our goal is to provide our community with epic moments they will never forget. Together, PokerStars and Oracle Red Bull Racing want to bring entertainment to all of our fans and players, and this season we've seen some fantastic moments on and off the track," said PokerStars Director of Partnerships, Public Affairs and Customer Engagement, Rebecca McAdam Willets.
Relationship between Oracle Red Bull Racing and PokerStars began this year
Leading online gaming and poker brand, PokerStars has confirmed the signing of a partnership agreement with Formula 1 team Oracle Red Bull Racing in early 2022. The long-term deal, which includes the insertion of the poker brand in RB18 and racing uniforms, was signed with the intention of reaching the growing share of fans of the main motorsport modality on the planet.