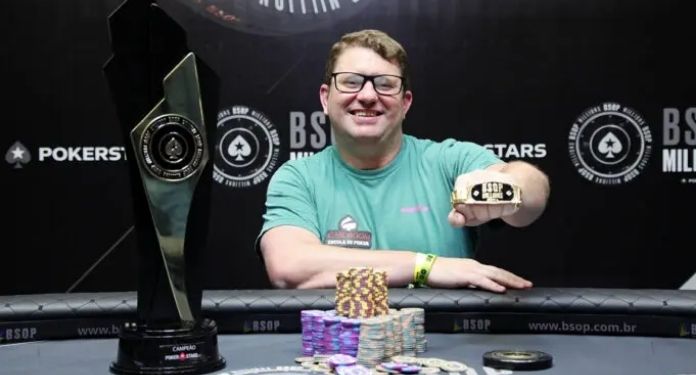 Last Monday (6), the professional André Berlanda entered the history of the Brazilian Series of Poker. Participating in this year's most anticipated tournament, the BSOP Millions Main Event, André Berlanda managed to take the title and pocket the million-dollar jackpot of R$1.5 million for his bankroll.
The professional from Santa Catarina revealed: "I'm pretty calm, I don't know if it's come down to it yet". Known as "99Palanke", the Brazilian highlighted: "I was very focused, I've been saying that I was going to star in this tournament since the 2nd, people even laughed. It's sensational, I had enormous confidence that I would win."
Through an excellent campaign, Berlandhad great difficulties to overcome at the Main Event table. In several moments, the grinder was a little behind his opponent Maurício de Farias.
However, the Santa Catarina managed to have good strategies and overcome his opponent in the heads-up edition. After that, in winning the title, André pointed out: "I'm not going to lie that I trusted, I thought I was going to lose when I had 3 blinds, but I wasn't scared".
A big rivalry at the BSOP Millions 2021
The edition was extremely exciting for having a "duel of fans" between the players' clubs. In addition, heads-up André is a Grêmio fan, while Maurício is a fanatical fan of Internacional.
Therefore, the rivalry between fans was emotional for the audience present. Having said that, Berlanda mentioned that the rivalry between the two did not affect the table: "It didn't influence, I enjoyed it too much. It's something I don't control, so if I got nervous about it, maybe it would mess me up, so I preferred to like it than stay nervous". André also stressed the importance of Carlos Henrique in his style of play: "Wow, Carlos Rox reinvented my game. I played my whole life for Chiconogue practically and now I've been playing for Cardroom for 6 months, but I was already friends with Rox. We're really like brothers, we live together, it's sensational, he's a brother to me." Francisco Nogueira "Chiconogue" called Berlanda after the player's victory. In the call, Nogueira praised his former student and André highlighted: "He called me crying, he's one of the best people I've met in my life, an extraordinary person. He practically carried me for 10 years, cut me double, he's a sensational person" .
Today, with two children to raise, André mentioned the difficulty of not having time to practice live games, but he emphasized the importance of the BSOP Millions having been held in person.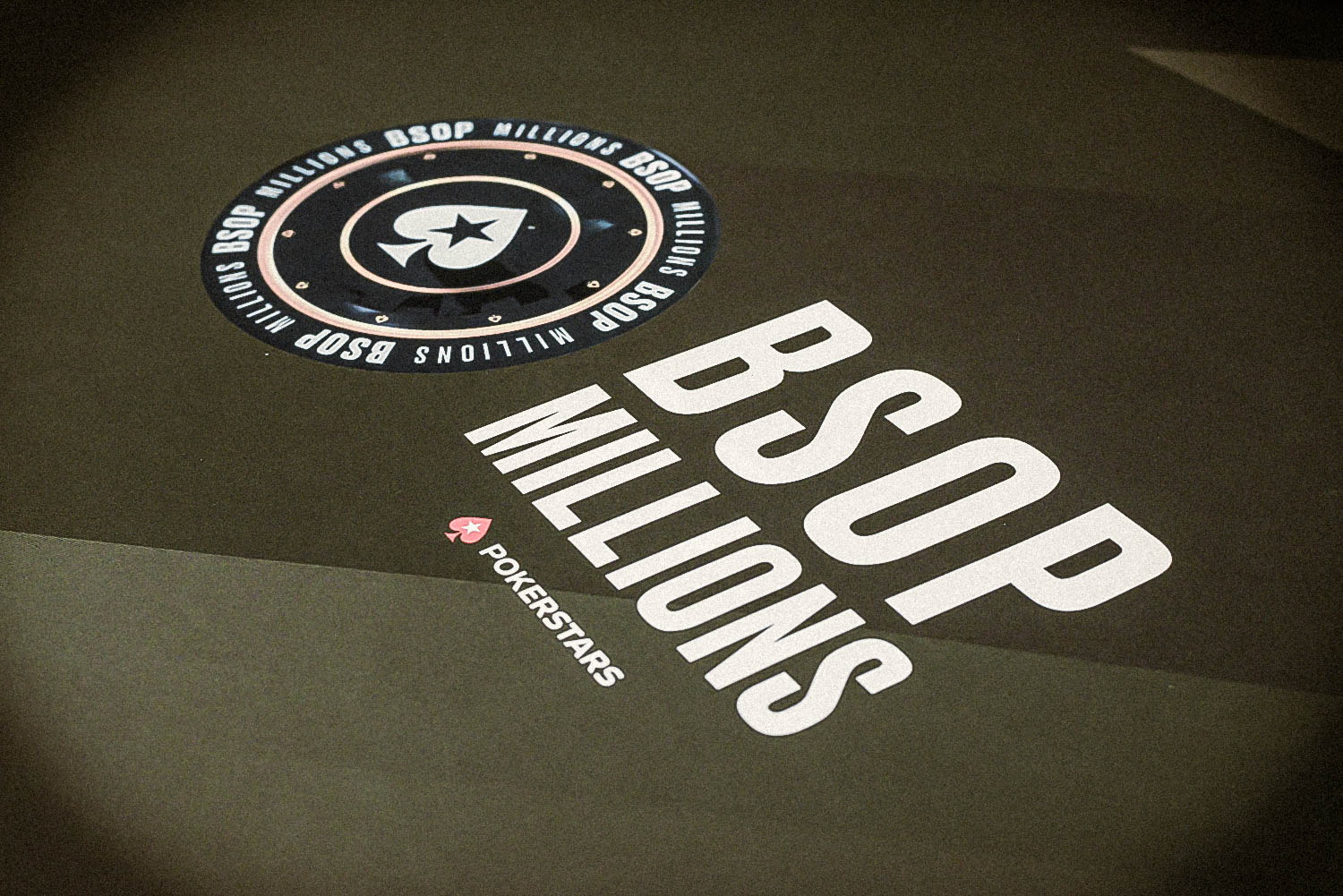 Because of this, André dedicated the main event prize to his family, saying: "I dedicate it to my wife, Cris, because playing poker is not easy. Your family accepting this is another five hundred, and besides accepting it is her who have to carry the burden. I worked until 6 months ago, sat at the PC at 7 am and left at midnight". Finally, Berlanda also mentioned how difficult it was to leave his job as a civil servant and dedicate himself 100% to poker: "It took a while, I wanted to leave for a long time, but I had that insecurity, two small children. It's been 6 months since I took it. the right decision in life, I left city hall and I'm living on poker alone. More than ever, the right decision." Check out the list of the BSOP Millions 2021 Main Event final table prize money: 1 – André Luis Berlanda – R$1,500,000 2 – Maurício de Farias – R$ 860,000 3 – João Bauer – BRL 570,000 4 – Cairo El Kadre – R$ 490,000 5 – João Pedro Sant'Ana – R$ 400,000 6 – Bernardo Soares – R$291,000 7 – Alen Filipi – BRL 233,000 8 – Murilo Fidelis – R$163,000 9 – Rafael Croce – BRL 145,000