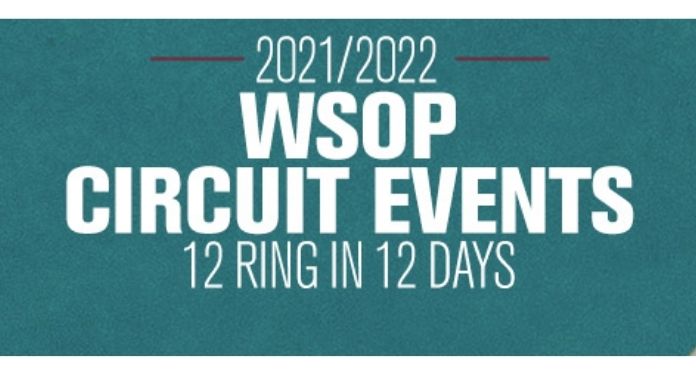 The World Series of Poker has announced the return of the WSOP Circuit (WSOP-C) after an 18-month hiatus.
The regional poker circuit is scheduled to return for its 17th season on Thanksgiving, November 25, at Harrah's Cherokee Casino Resort.
So far, 13 stops have been scheduled and additional dates are expected to be announced in the coming weeks. Many sites are already familiar (such as the Bicycle Casino in Los Angeles, which will be the second stop at the WSOP-C), but new stops have already been added, including Isle Casino Racing Pompano Park (Pompano Beach, Florida), Turning Stone Resort and Casino (Verona, New York) and Deerfoot Inn and Casino (Calgary, Alberta Canada).
World Series of Poker SVP and Executive Director Ty Stewart commented: "It's been a long time, so it's great to see the Circuit come back into action once again. regional players experience great poker and providing professionals with a platform to earn some kind of profit."
"We are excited about the new 'Tournament of Champions' format where all our players will gather for an event. Just win and you're in."
The event will return with a new qualifying format this season, which will see each event become a path to winning the coveted WSOP gold bracelet.
Starting with the Cherokee Circuit event, each official gold ring winner (either from the live events or the online circuit) will qualify for the Tournament of Champions.
About the World Series of Poker
The World Series of Poker is a set of tournaments held annually in Las Vegas. It is considered the most famous poker tournament, bringing together players from all over the world and in various disciplines. In addition to the cash prize, the champions in each sport receive a gold bracelet as a trophy.