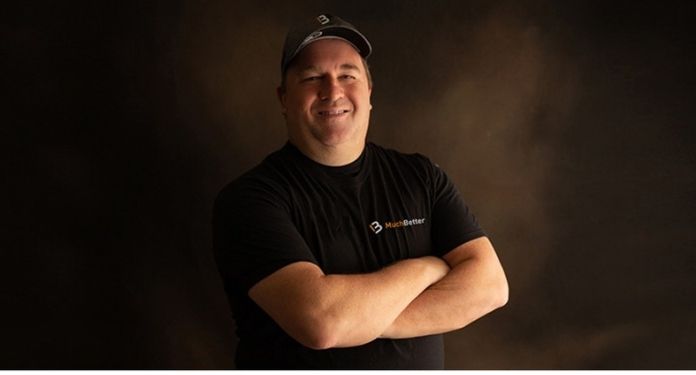 Leading digital payments provider MuchBetter has announced a new partnership with poker legend Chris 'Moneymaker' to offer its customers the chance to recreate the heroic journey from an unknown casual poker player to world champion.
MuchBetter customers who register and then upload $86 to their eWallet and deposit to their favorite online poker site will be entered into the MuchBetter Moneymaker Experience drawing. Plus, they'll be given a chance to win one of three poker tournament experiences that include a $10,000 buy-in.
Every subsequent dollar they deposit during the month of September gives them another entry, so the more they are engaged with the platform, the more chances they have to win.
Eighteen years ago, $86 turned Chris Moneymaker into a poker champion. Now MuchBetter customers have their own chance to follow the 'Moneymaker' journey and they themselves will have the legend to guide them along the path he walked in 2003.
As well as the buy-in to poker, winners will receive private online poker lessons from the legend himself to refine and hone their game skills and strategy, and loads of high-tech equipment to make the game much more enjoyable and improved.
"When I deposited the first $86, I had no idea where that would take me," said Chris Moneymaker. "I'm really looking forward to meeting our winners and working with them to write the next chapter of their poker history and excited to see where it takes them."
Chris Moneymaker's 'dream run' for the 2003 WSOP Main Event title captured the imagination of recreational poker players all over the world when he won $2.5 million after securing his seat through a tournament $86 online qualifier.
The e-wallet app is known for its MegaDraw, the quarterly prize draw that this year will give €12,500 each to four winners. The 'Moneymaker Poker Experience' will award 50 winners with an additional 1000 MegaDraw points to their MuchBetter accounts which will increase their chances of winning one of the cash prizes.
"Like Chris, MuchBetter has a long history in online poker, and we are excited to partner with him to make poker dreams come true for our customers," said Israel Rosenthal, CEO of MuchBetter.
Moneymaker teams up with German poker pro and Twitch star Felix Schneiders to represent the award-winning eWallet.