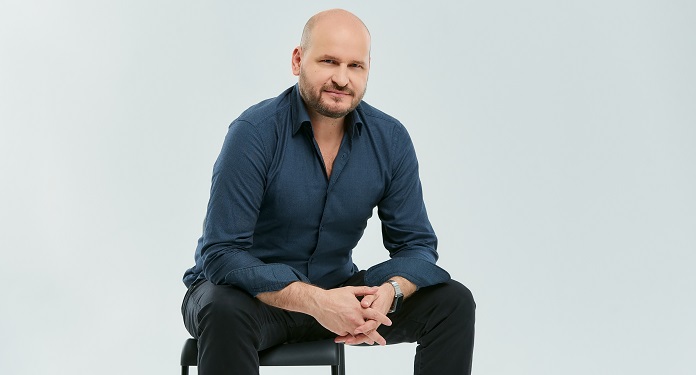 Alexander Kamenetskyi, Head of SOFTSWISS Sportsbook, joined the company in May 2020. He has over 26 years of experience in sports betting and online gaming and now shares some insights into all the work he has been doing.
Kamenetskyi's expertise lies in betting trends, iGaming sports industry analysis, product development and product team management.
Check out an interview with the Head of SOFTSWISS Sportsbook:
What drives the growing trend of online casinos expanding into sports betting?
Alexander Kamenetskyi: The competitive nature of the iGaming market is forcing casino operators to venture into sports betting as a strategy to reduce player turnover. This trend is fueled by the growing demand from players who are actively seeking out gambling platforms that offer casino and sports betting options.
For example, data from our partners indicates that there was a 10-20% decline in online casino betting turnover during the World Cup. This highlights that even projects focused exclusively on casinos experience approximately 10% of players or bettors switching to sports betting. Consequently, users tend to gradually migrate to platforms that offer casino and sports betting options.
The trend of casino operators expanding into sports betting is expected to persist in the coming years. Casino operators that can provide a comprehensive offering that includes sports betting and casino options will have a distinct advantage in attracting and retaining players.
Is there still a place for exclusive casino projects?
Alexander Kamenetskyi: Can exclusive casino projects be successful? In general, yes. There are good examples among the customers of the SOFTSWISS Casino platform. But the question is to what extent they could be more profitable with sports betting.
In fact, it is much easier to promote sports betting, thanks to the excitement generated by sporting events. Player conversion in sports betting is significantly higher, in my opinion, because it is more socially accepted. For example, if you offer a Brazilian user the opportunity to bet on a Brazilian player, they won't necessarily care about the tournament itself. They are more likely to bet on their compatriots and, more importantly for the operator, they are less likely to cancel their subscription.
However, specialization remains a challenge. Bookmakers often don't understand how to profit from casinos, and many casinos struggle to make money from sports betting. In this sense, we are ready to help. We offer traders highly automated tools, provide expert business development support, assist with bonus setup, and address numerous other issues.
When is the ideal time for a casino operator to launch a sportsbook?
Alexander Kamenetskyi: One of the common strategies is to launch sports betting in anticipation of major sporting events such as the FIFA World Cup. In fact, there are many more events like this. However, the initial question revolves around the operator's intentions.
In general, the barrier to entry remains relatively low at any given time. However, when embarking on launching a project, it is crucial to consider seasonality. However, there are important evergreen events that can serve as the basis for a robust promotional campaign. A fundamental piece of advice for operators is to avoid focusing solely on football: there are other sports that can safely reinforce their marketing efforts.
Diversification is a fundamental strategy for any betting operator who wants to guarantee long-term stability and profitability. The fundamental principle here is to spread the betting pool across a wide range of options. If operators focus too much on a single sport, they expose themselves to unnecessary risks.
To illustrate, let's consider a scenario in which an operator focuses exclusively on football. Now, imagine that a Champions League tournament is approaching and they decide to run an advertising campaign for that event because there are no better sporting events to promote at that time.
While this strategy can lead to a significant increase in betting, it also makes the operator overly dependent on the outcome of the tournament. Certain results in the Champions League can lead to substantial financial losses. The solution to mitigating these risks is diversification. Betting operators need to spread their bets across different sports and events.
Secondly, it is more advantageous for both players and operators when bets are placed on future events. Operators can maximize their profits when players participate in live betting during the first quarter of the Philippine basketball season, for example, rather than waiting for events like the Champions League, which can take days.
Betting on future events essentially ties up funds, which is not an ideal source of revenue for an operator. The goal should be to encourage players to bet quickly so that by the time a significant event arrives, they will have experienced some wins and losses, ultimately allowing the betting math to work in their favor.
We extend these recommendations to our existing partners as well. Our dedicated team regularly provides reports on major sporting events a few times a month to help operators with their promotional efforts. These reports cover various types of events, from the World Snooker Championship to winter sports and many others. Additionally, our team assists operators in designing welcome packages and promotions to enhance their overall betting experience.
Could you provide us with a detailed overview of SOFTSWISS Sportsbook and highlight its unique features that set it apart from other betting platforms currently available on the market?
Alexander Kamenetskyi: In our industry, we face substantial competition, with competitors boasting up to 20 years of market presence. This intense competitive landscape has forced us to be exceptionally adaptable, taking advantage of our relative youth in the field to prioritize customer-centric solutions.
When we initially conceptualized our platform, our main objective was to serve the B2C segment and not the B2B segment. We place significant emphasis on ease of use and access to exciting and popular betting events.
This approach has been strategically designed to foster an environment where players find our solution not only convenient, but also attractive, ultimately encouraging their continued engagement and feedback.
When it comes to operators, they need to have as many tools as possible to attract and retain players. That's why we've put significant effort into improving our bonus and engagement options. In pursuit of this objective, we have developed a wide range of bonuses, covering the most popular and distinctive offers available on the market.
At the same time, finding the perfect balance is crucial. Our goal is to avoid overcompensating small players while ensuring that we do not inadvertently undervalue our larger players, as this can be counterproductive. It is important to note that this principle goes beyond sports betting and applies to all forms of gambling activities. Our tools are meticulously designed to automatically determine and offer the appropriate bonus amount, ensuring fairness and satisfaction for all players.
Furthermore, I would like to emphasize our jackpot system as a standout feature among our bonus components. This system allows the creation of bonuses during various events and offers remarkable flexibility in managing odds, events and betting amounts. By harnessing the potential of these bonus and jackpot systems, operators can not only attract players effectively, but also maintain their loyalty and guide the betting flow according to their preferences.
This dynamic approach allows operators to safely increase the average player's bet when necessary. For example, if we identify players with an average bet of €5 and offer them a bonus when they bet €10, we encourage players to increase their average bet size.
Another notable feature of our Sportsbook is its remarkable flexibility and automation. We have implemented a Content Management System (CMS) that allows us to adapt and personalize our product. This means we can dynamically display content based on player behavior, improving the user experience.
Additionally, we understand that generating promotional materials can be a challenge for many operators. Here, our solution excels in automation. When a bonus is created, we automatically generate all necessary promotional materials, relieving operators of this time-consuming task.
SOFTSWISS Sportsbook also integrates seamlessly with multiple platforms, collaborating seamlessly with your CRM systems and resources. This eliminates the need for extensive operator training, allowing them to continue working with familiar tools and processes. Additionally, it offers enhanced customization options for a more personalized experience.
It is important to highlight that our flexibility goes beyond SOFTSWISS platforms. Operators are not limited to exclusively using platforms developed by SOFTSWISS. They can seamlessly integrate our sports betting functionality across a wide range of platforms, whether inside or outside the SOFTSWISS ecosystem. This adaptability ensures a broader spectrum of options and compatibility for operators.
Our main priorities revolve around four fundamental elements: ease of use, a diverse range of bonuses, automation and flexibility to attract and retain users, and broad integration possibilities.