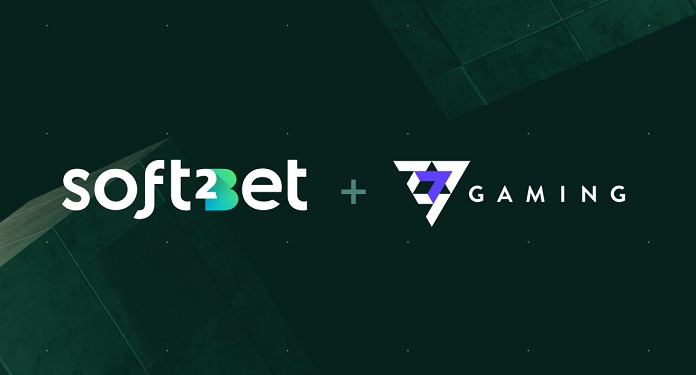 Soft2Bet, a renowned B2B casino and sports betting software provider, has partnered with 7777 Gaming.
This collaboration further expands Soft2Bet's already diverse range of casino providers, adding 7777 Gaming to its global casino content, which powers an impressive worldwide brand portfolio, including Betinia.dk, Betinia.se, Betinia.com, Yoyocasino .se and Yoyocasino.com.
The partnership includes 7777 Gaming's complete collection of over 100 online casino games.
Elena Shaterova, CCO at 7777 Gaming, commented: "Joining forces with Soft2Bet allows us to be part of a robust and extensive online gaming community. Our games cater to a wide range of players, from the most experienced to the novice."
"We are confident that our partnership with Soft2Bet will be beneficial for both companies, and we can't wait to collaborate with their highly qualified team," added Shaterova.
George Wadsworth, Head of Casino at Soft2Bet, confirmed this statement, saying: "7777 Gaming's extensive portfolio enriches our platform, perfectly aligning with our mission to provide a personalized experience for every type of player."
"As we continue to expand into new regulated markets, partnerships like this are critical to our strategy for sustained growth and excellence. We are excited to work closely with 7777 Gaming to deliver engaging and immersive gaming experiences for our customers," Wadsworth added.
The new partnership agreement highlights Soft2Bet's commitment to offering the most diverse and high-quality gaming across all of the company's brands.
About Soft2Bet
Soft2Bet is a B2B sports betting and casino platform provider offering a wide range of products and services to iGaming operators in regulated markets. A proprietary gamification engine sets Soft2Bet apart.
The company has developed and deployed many brands, including recognized names such as Betinia.dk, Betinia.se, Betinia.com, Yoyocasino.se, Yoyocasino.com, and holds Maltese, Swedish (B2C and B2B), Danish, Irish, Greek and Romanians.
With 500,000 events and more than 8,500 games from 120 providers, the brand supports 150 payment methods in different countries and accommodates more than 20 languages, among other capabilities.