Eightroom, which has been operating in the market for 18 years with a wide range of services for bookmakers, iGaming and casinos, recently announced the achievement of Google Partners certification in Brazil and Mexico.
This certification represents a major advance within the industry in which the company and its services operate, given that the largest search engine in the world has very strict rules and is absolutely restricted in relation to advertisements for betting within its platform.
With the confirmation of the partnership, Eightroom and Vpag can now operate Google Ads for their products, customers and partners.
This is a milestone, especially due to the complexity of the achievement and the range of opportunities that open up – in addition to, of course, becoming a Google partner for the iGaming scene in Brazil and Mexico.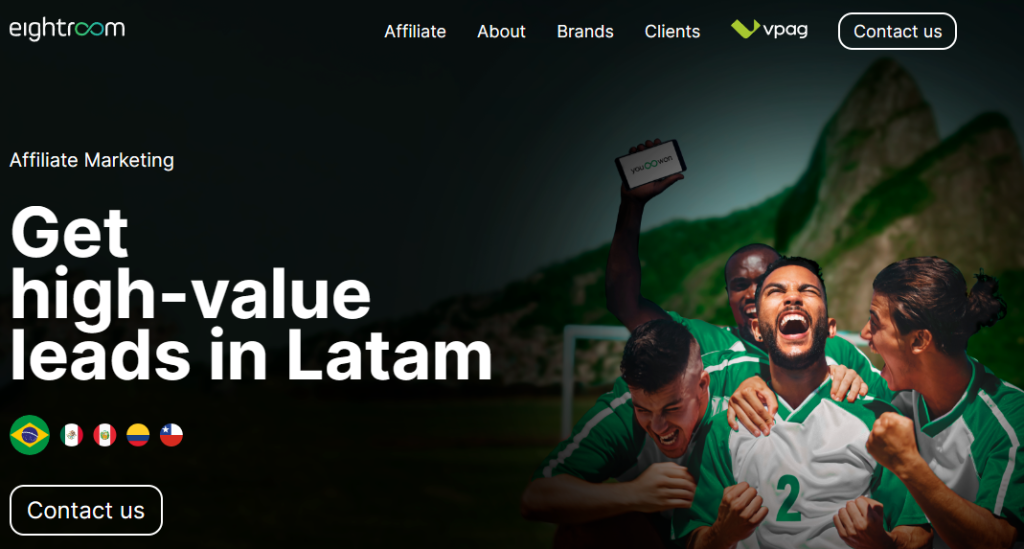 One of the great recognitions that Eightroom has in the market is due to the accurate and consistent delivery of new qualified users to operators, even without historically counting on Google ads within the tools available in its campaigns. Now this will be different.
Having the largest search engine in the world available to run betting and gaming advertisements represents a solid and very promising delivery growth estimate.
It is as if a large new market has opened up for a company that already exploits the means in which it operates very efficiently.
"This strategic alliance with Google will allow the company to continue developing one of its fundamental pillars, providing customers and players with a unique user experience focused on their needs", comments Andrés Palma, CMO at Eightroom.
Solid structuring and customer focus have always been Eightroom's differentiators within Affiliate Marketing and over the last 18 years, it has helped some of the largest operators in the world to obtain better results in Brazil and Latin America.
A big step for Eightroom
At the same time that the operation continues to bring powerful new features to its customers, such as this one from Google Partners, there is also an innovation front that is growing with exponential potential within Eightroom.
Vpag, the group's payment solution, is precisely a present and future project, which adds even more possibilities for the brand's partners.
It is precisely this combo of Marketing solutions with Vpag's advanced technology in payments that the company is betting on to continue attracting customers who can perform consistently in the long term.
The betting market in Brazil and around the world is at a time of professionalization, regulation and competitiveness, and for operators to have satisfactory numbers, an ecosystem is necessary that meets the needs of players from recruitment to payments.
This is what Eightroom delivers with excellence today and Google Partners certification brings even more added value.
Finally, it is worth remembering that in addition to Brazil and Mexico, Eightroom also has products and services for the markets of Colombia, Peru and Chile.
Contact the company for more information about the affiliate marketing and payments solutions they offer in Latin America.