Caesars Entertainment reported the first quarter of positive adjusted EBITDA for its digital business since rebranding Caesars Sportsbook in 2021.
The group launched its new, revamped sportsbook app in August 2021, following the acquisition of William Hill earlier that year.
Caesars acquired William Hill for £2.90 billion ($3.71 billion) in April 2021 following a deal reached in September 2020.
Over the next few months and years, Caesars Sportsbook was launched in a total of 20 states. However, despite this expanded reach, EBITDA only turned positive in the second quarter of this year.
Caesars Digital's EBITDA for the second quarter reached $19.0 million. In May of this year, Caesars set a digital EBITDA target of $500 million over the next two years.
Eric Hession, President of Caesars Sports and Online Gaming, hailed the milestone. He highlighted the growth of online sports betting and the casino.
"Our performance this quarter continues to demonstrate the effectiveness of our targeted promotional investment and generally lower level of marketing with our existing customer base as well as customers located in new states," said Hession.
"During the quarter, retention in sports betting improved 180 basis points compared to last year, and online casino volume increased 27% year-over-year."
Hession also highlighted four technology improvements that he said will further drive growth in the digital business.
This includes a new online casino product, which is available in multiple states, as well as transitioning the Caesars app in Nevada to the flagship Liberty product.
Other improvements included the launch of the net native iOS bookmaker app, which is expected to reach 100% adoption by August. Additionally, Caesars is on track to introduce an internal player account management system later this year.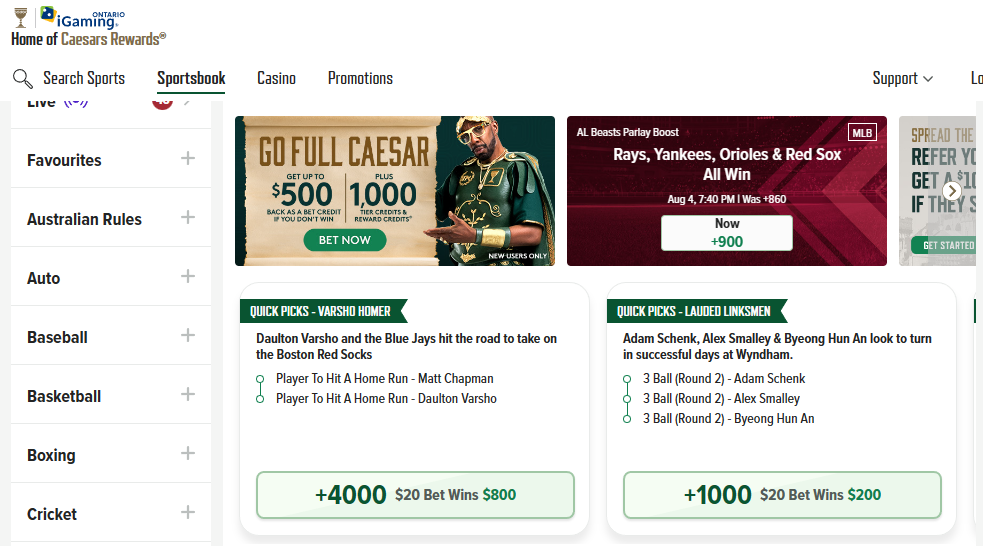 Caesars Digital Results in Las Vegas and Other Regions
While much of the focus has been on Caesars Digital's success, the operator has reported growth in other areas.
In the three months to June 30, total group revenue reached $2.88 billion, up 2.1% from $2.82 billion in Q2 2022.
Regional operations generated the largest share of revenue at $1.46 billion, up 0.5% year-over-year.
This was aided by the opening of new temporary facilities in Virginia and Nebraska, while the operator also reported that customer demand trends remained stable.
However, Las Vegas revenue fell 1.2% to $1.13 billion. Caesars attributed this to an "outstanding" performance by this area of ​​the business in the second quarter of last year, which, incidentally, was a record quarter for the company.
"Las Vegas remains very strong for us," said Caesars CEO Tom Reeg.
"It's doing very well, with no discernible impact in terms of recession concerns or consumer concerns," added Reeg.